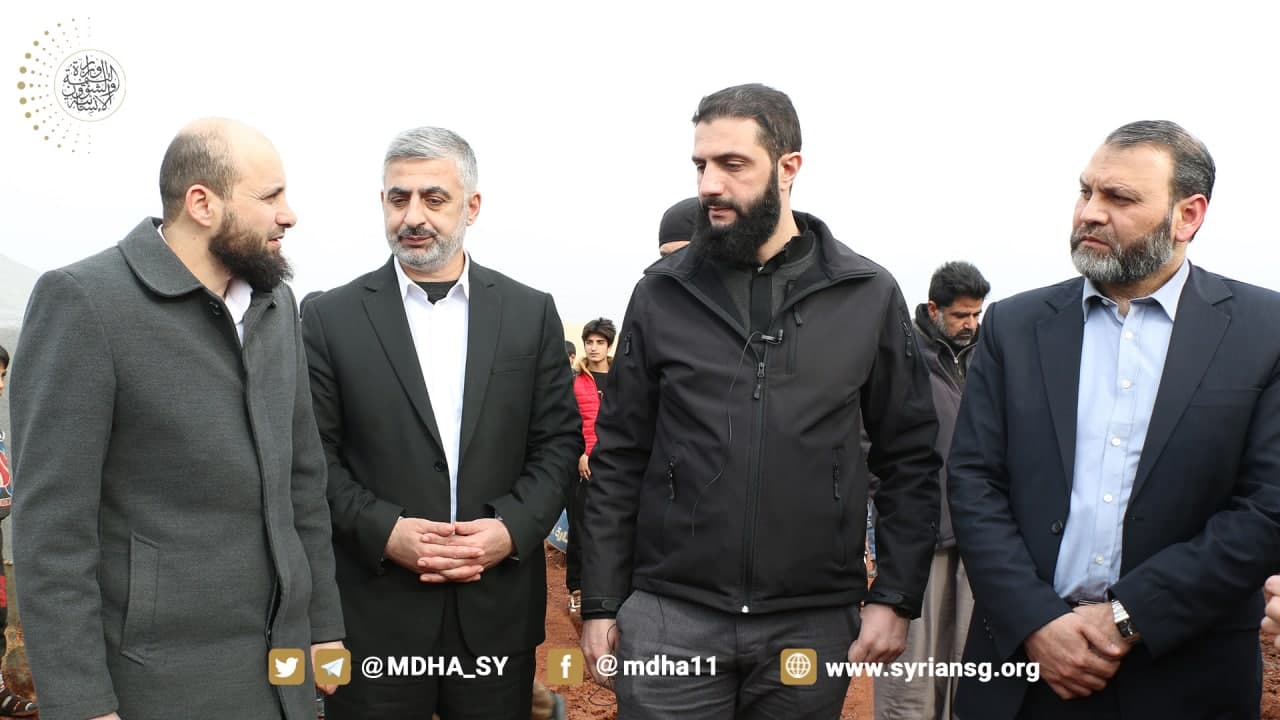 Today, an emergency meeting, headed by the local authorities, took place in Idlib to launch a campaign to provide relief to millions of IDP across the liberated areas. The gathering was attended by the Prime Minister, Chairman of the General Shura Council, a number of other admins and HTS leader, Abu Muhammad al-Jolani.
The SSG, GSC, HTS and governors from all over the liberated areas have come together to join their efforts to alleviate the hardships of winter faced by the IDP residing there.
The campaign aims to help 50,000 displaced families who have been affected the most. The Ministry of Development in the SSG will be tasked with providing heating materials, sleeping mattresses, blankets and carpets for the families.
Due to the recent depreciation of the Turkish Lira, the spike in the prices of fuel has in turn led to an increase in the prices of other materials used for heating. This comes at a time when the region has been swept by harsh weather conditions, including heavy snowfall on various IDP camps in several locations.
Moreover, inflation has also put hundreds of families to fall into a difficult state where they must choose between spending on heating, medicine or means to feed themselves.
Even though the Ministry of Development and Humanitarian Affairs from the SSG has worked with several organizations, during the winter, to solve the issues and help thousands of IDP survive the tough conditions, this was merely a small portion of what is urgently required. The humanitarian aid that reaches Idlib has only been able to cover a small fraction of the people's needs.
The recent cuts in medical funds from foreign aid organizations has added insult to injury by leaving many hospitals to be out of service while sickness and diseases have been on a rise. Activists have continuously stated the terrible medical situation where many have mentioned that it is at the brink of collapsing if no concrete steps were taken to solve the issue.
Millions of IDP have gathered around Idlib after constant bombardment by the Assad regime and their allies which has destroyed their homes and killed thousands. Even though the last military campaign came to a halt in March 2020, the regime and their allies have not stopped bombing populated neighborhoods forcing thousands to leave their homes and run in search for safety.