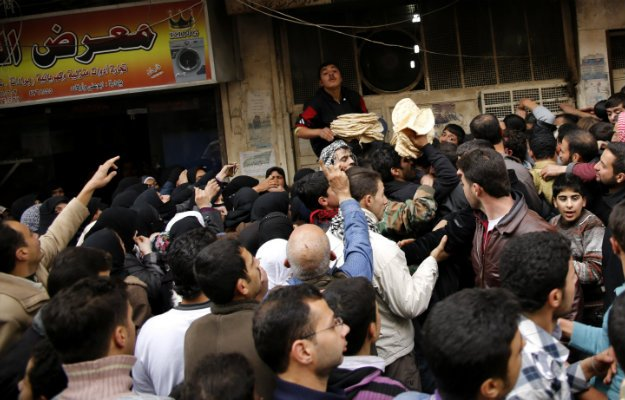 Today, the Assad regime shocked its loyalists by raising the price of bread for several groups of people who were excluded from government support.
The Ministry of Internal Trade and Consumer Protection in the regime issued a decision, under the approval of Trade Minister Amr Nazir Salem, where the price of a bundle of bread for groups excluded from support was set to 1,300 Syrian pounds instead of 250.
Dozens of pro-regime activists criticized the decision claiming that it will cause hundreds of thousands of Syrian families to be cut off support, who are already suffering from tough living conditions.
Many considered that the decision as illogical and unrealistic, and that it was issued ignoring the disastrous repercussions.
Areas under Assad have been witnessing disastrous living conditions, at all levels, in light of rampant corruption within the regime's institutions, which prompted thousands of locals to look for the slightest opportunity to migrate.