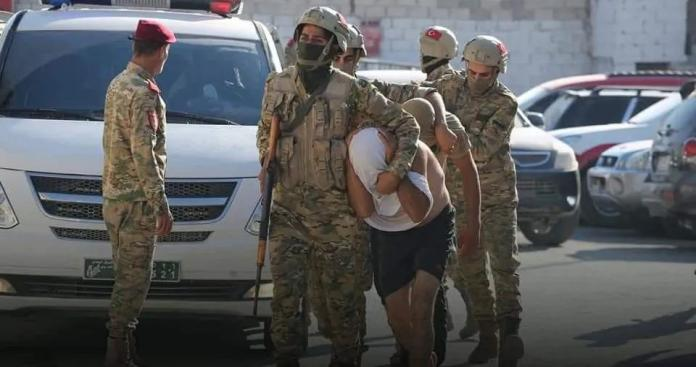 The Syrian National Army launched a large-scale security campaign to eliminate ISIS cells in the areas of northern Aleppo.
Al-Monitor stated that the military police of the Syrian National Army launched a massive campaign to arrest cells affiliated with ISIS in the Azaz area, north of Aleppo.
They added that being on high alert and heavy security deployment, investigations are still ongoing with the detainees to locate other individuals cooperating with them.
The website quoted a leader from the National Army mentioning that the campaign came due to the explosions which targeted the region, which led to the death of a military police commander and a civilian, in addition to causing dozens of injuries.
The leader pointed out that these attacks trace back to the trademark suicide bombings of the organization.
The areas under the control of the National Army were recently subjected to several explosions, the first of which occurred in the northern edge of the city of Azaz and its center, the second in the center of the city of al-Bab, and the third in the city of Afrin.