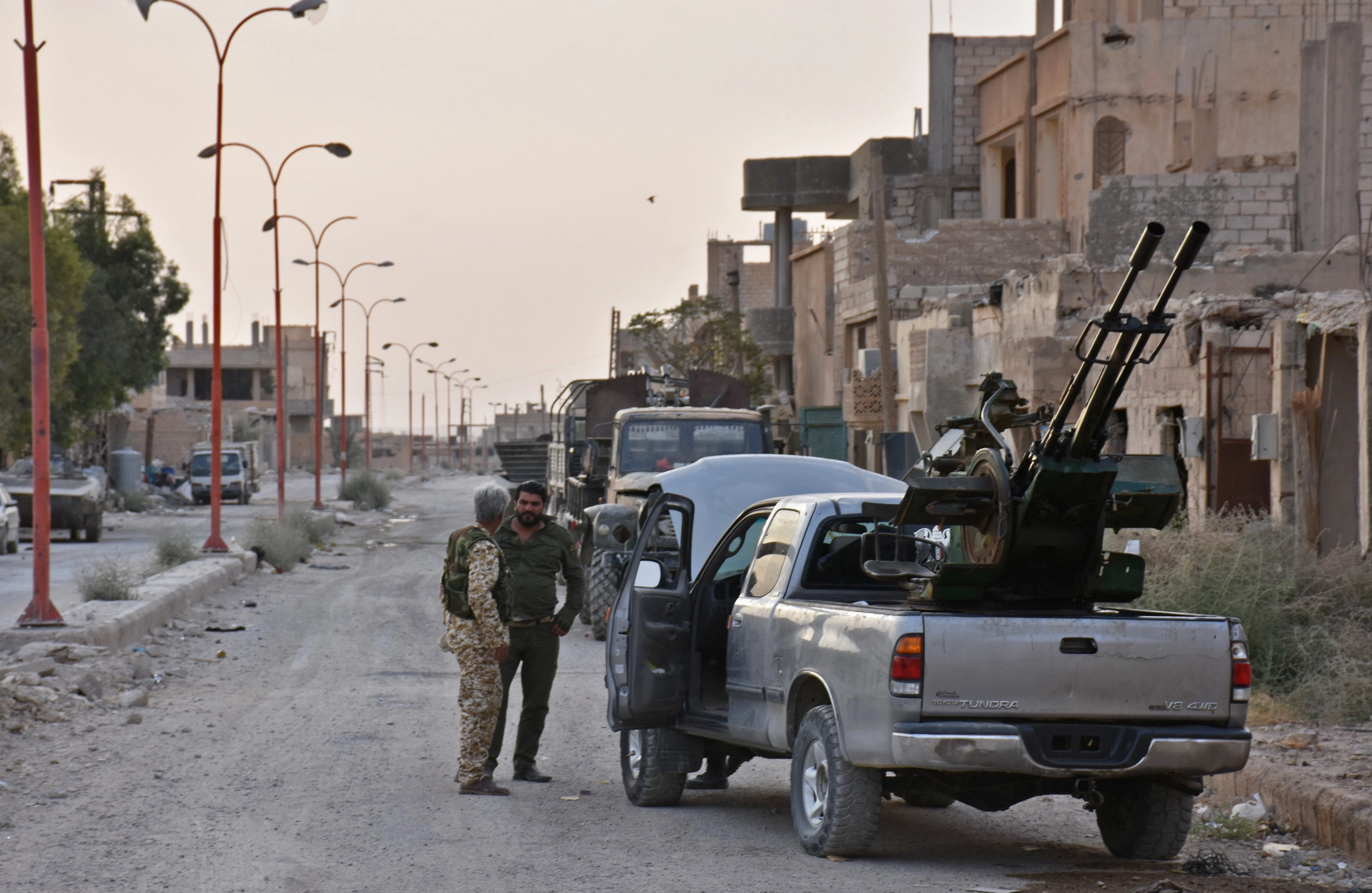 Earlier today, unidentified assailants launched a surprise attack on the positions of the regime forces in the western countryside of Deir ez-Zor, which led to dozens of casualties.
According to Ain al-Furat agency, clashes erupted between the sides – the attackers believed to be affiliated with ISIS against the National Defense forces from the Assad regime.
Sources mentioned that the clashes took place in Badiyat al-Musarib, near the town of al-Tabni, killing and wounding five from the regime's side and a military vehicle being destroyed by an RPG strike.
The sources added that, afterwards, Russian warplanes targeted the region with a number of airstrikes, while the regime forces retrieved the bodies of the wounded and dead to the hospital.
The attack came only hours after a similar assault on a military point of the Fifth Corps, who are backed by Russia, near Madan, in the countryside of Raqqa, which killed and injured eleven regime members.
From time to time, regime and Iranian forces suffer heavy losses throughout the country where many a times the attacks are claimed by ISIS.