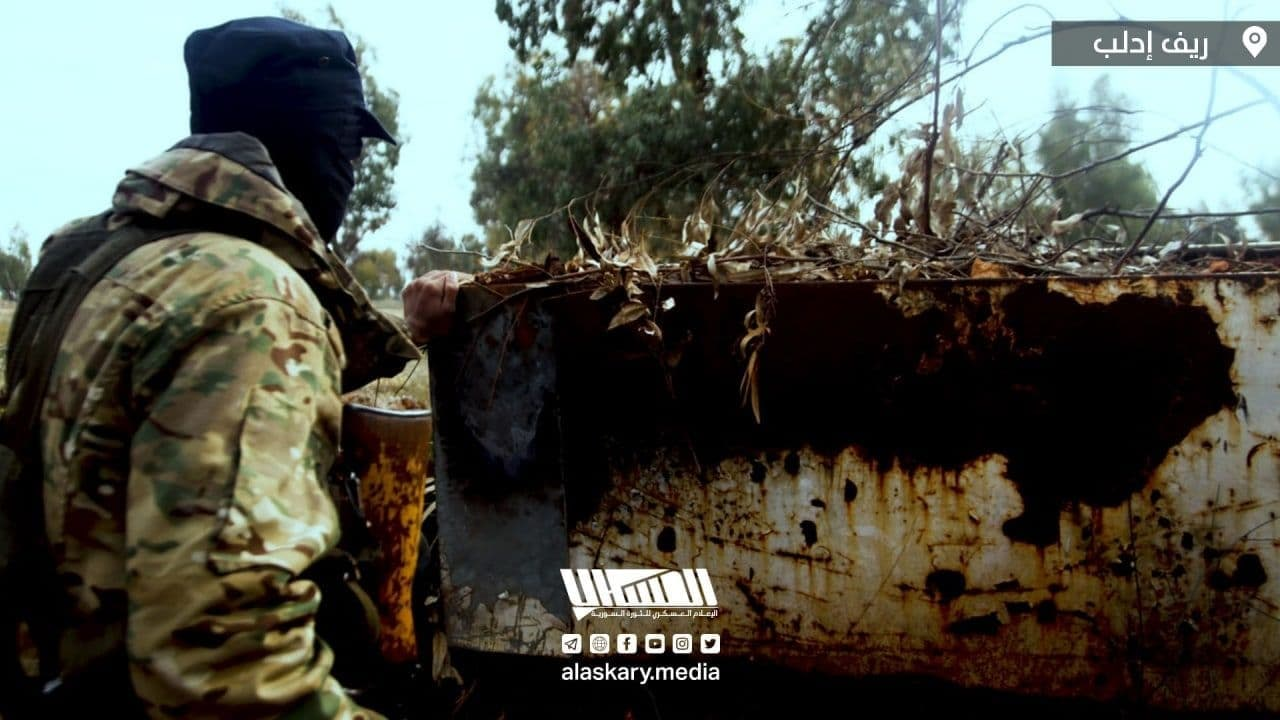 Idlib based military media outlet stated special sources from the Fathul Mubeen Operations Rooms on the statistics for targeting the regime forces and casualties from their side since the 24th of last month.
They mentioned that Fathul Mubeen heavy artillery and missiles struck Assad's positions in towns in western Aleppo countryside – Tadel and Kafr Taal and the village of Ajel, as well as al-Dabaa, where they destroyed some of their bases.
Mortar shells also struck the town of Dadikh and Maarat Mukhas axis,, southern Idlib, and the 46th regiment, west of Aleppo. They stated that a number of Russian and regime officers and forces were injured after a gathering of theirs was targeted in the Sher Sahab area in al-Ghab Plain with mortar shells.
The sniper team from Fathul Mubeen caused heavy damage to the regime forces as they neutralized several targets from Latakia countryside, Saraqeb and other fronts from Idlib and Aleppo countryside, according to the sources.
Military factions also thwarted an attempt by regime forces to infiltrate into Ain Issa in Jabal al-Turkman, north of Lattakia.
Since the end of the last military campaign by the Russians and the regime on Idlib, they have not ceased to bombard different sites within the region, most of the time targeting heavily populated neighborhoods, while military factions have also retaliated and struck several important positions claiming direct hits and casualties.