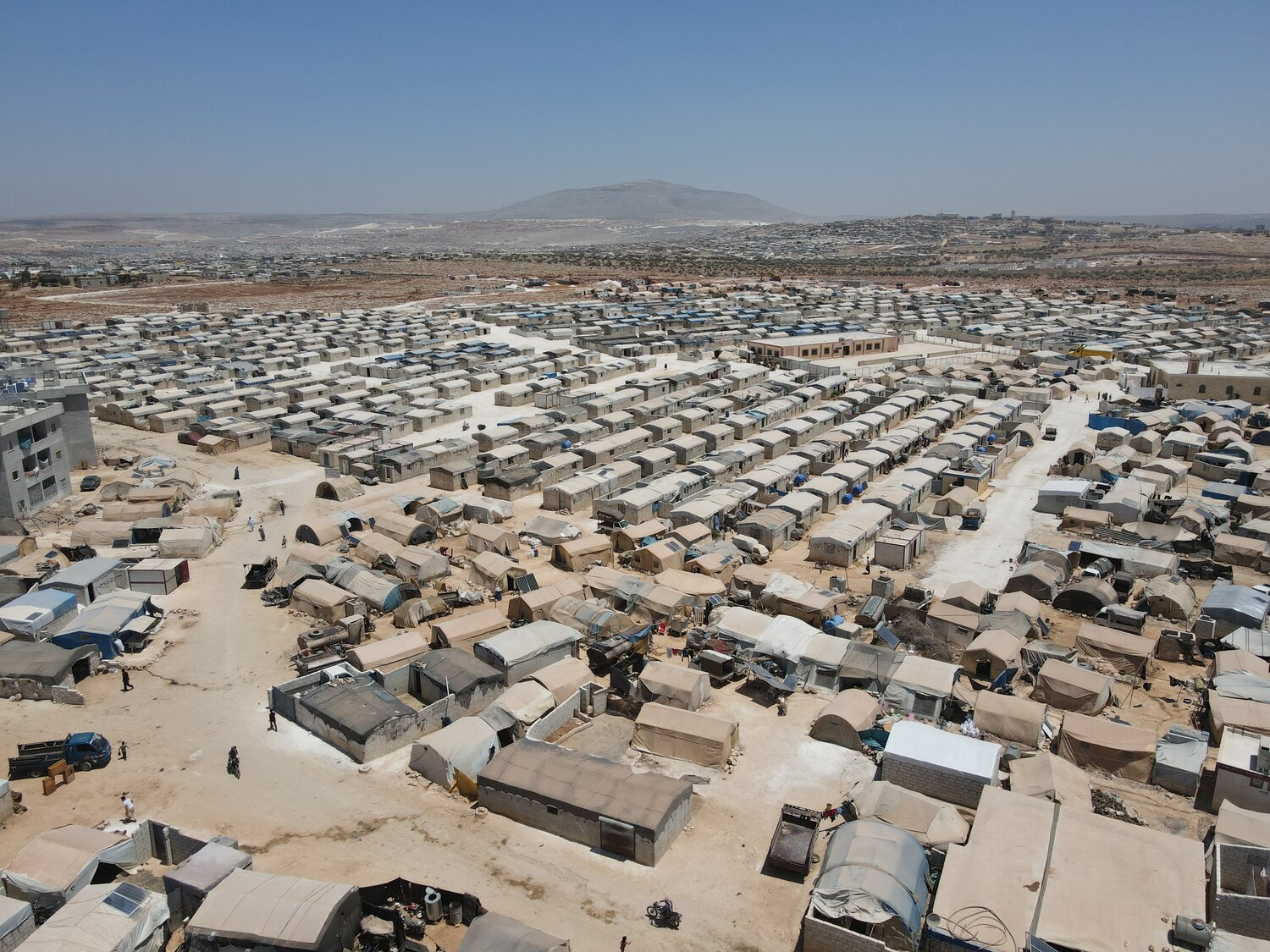 The Directorate of Humanitarian Affairs in Atma provided relief aid to the residents of the IDP camps, as well as supervised the distribution of large quantities of charcoal and other heating materials to thousands of families there.
Director of the Relief Department in the directorate, Professor Nizar al-Ali, mentioned that they distributed over 3000 sacks of heating materials all around the Atmah region, northern Idlib.
Recently, the same directorate, through the Department of Housing, provided new homes for families affected by the snowstorm. They also supervised the replacement of damaged tents and the distribution of necessary aid to those affected.
The director of the Department of Housing in the district, Abdo al-Ahmad, said: "We are continuing our efforts to secure housing for the displaced families, housing 300 families in new caravans Qah. The size of each caravan is 25 square meters and we have chosen families from several areas who have been affected by the bad weather conditions.
Meanwhile, the Directorate of Humanitarian Affairs in Jisr al-Shughur, through the relief office, also continued distributing thousands of food boxes to the people in several villages and towns in the city's countryside aiming to secure their necessary needs in light of the difficult living conditions.
Director of the relief office in the directorate, Ibrahim Abdel Qader, stated that the office supervised the distribution of 5,398 food boxes to the people in 33 towns and villages in Jisr al-Shughur countryside.
On the 30th of January, an emergency meeting, headed by the local authorities, took place in Idlib to launch a campaign to provide relief to millions of IDP across the liberated areas. Since then, the directorates of humanitarian affairs across the liberated areas have reportedly distributed to over 37500 families all across the region, including Idlib, Saramada, Harem, Maaret Misreen and al-Dana.