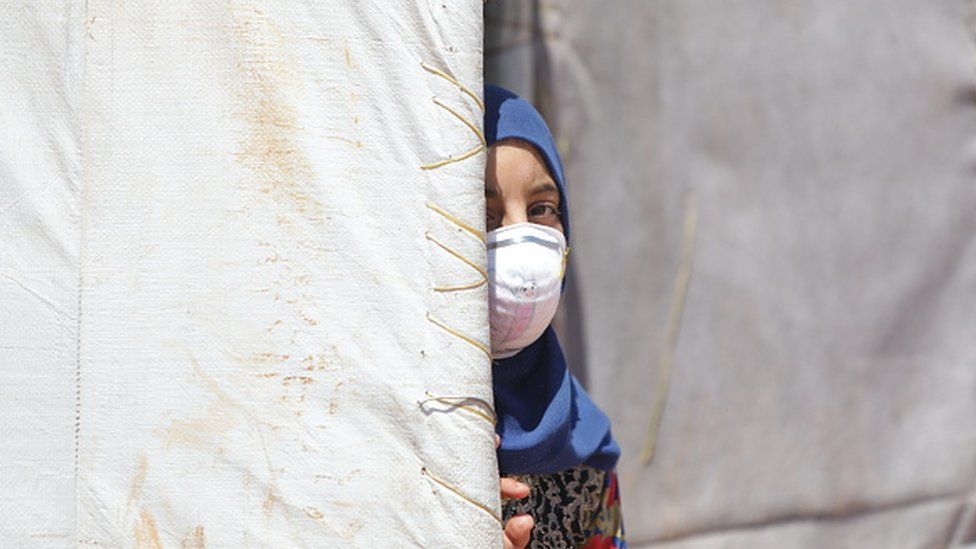 In a statement issued yesterday, the Syria Response Coordinators issued warnings to the residents of northern Syria regarding a new wave of the recently mutated Omicron, after several cases were recorded in northern and eastern Aleppo countryside.
The team mentioned the deteriorating health situation in the region, in which support for many medical facilities was stopped, which in turn has increased pressure on the facilities that are still operating.
Team manager, Muhammad Hallaj, told al-Araby Al-Jadeed that a new wave of the virus is expected, with infections of the Omicron variant being recorded in northeastern Syria. He added that there are more than six confirmed cases so far, as well as indications of the virus beginning to spread in northern areas of Aleppo, including al-Bab and its surroundings.
Hallaj called on the displaced to take all measures to prevent social distancing and personal hygiene, and highlighted the need to raise the level of response operations by all parties involved, especially the medical sector.
He explained that hospitals are under great pressure and what is required to improve the health sector, especially with regard to hygiene materials, accelerating the completion of housing units that many organizations are working on currently, to implement social distancing better and to secure more clean water for the IDP camps. "These are the recommendations now, and we hope that we do not enter into a huge wave of infections like the previous ones" he said.
With dozens of medical institutions out of service and many clinging towards closure, the health sector in the liberated areas has fallen into a slump affecting millions of people, a big part of them IDP having to live under very difficult circumstances.