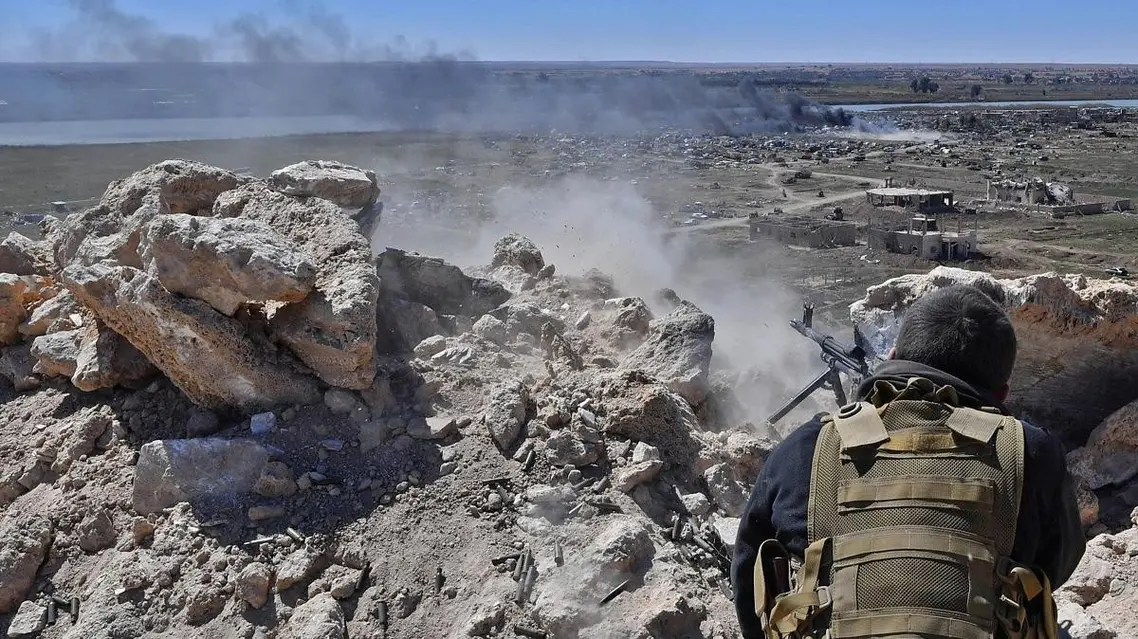 On Wednesday, a young man was killed and his father wounded during an anti-terrorism operation carried out by the International Coalition in cooperation with the SDF in the eastern countryside of Deir Ezzor.
Sources close to the SDF said that the latter participated in an operation by the International Coalition around the center of the city of al-Basira at dawn. They also arrested three individuals from the targeted location, according to al-Araby al-Jadeed.
The sources stated that the one killed was the son of a dignitary from the al-Bakir clan, adding that his father, Hassoun al-Jamil, had been amputated in the leg during the operation. They claimed that the operation was due to their affiliation with ISIS.
This operation coincided with the ongoing SDF security operations in the Ghweran neighborhood of Hasaka, in search of the missing members of ISIS in the region.
On Tuesday, the SDF was subjected to an attack by ISIS cells, which led to two of its members being killed. Sources mentioned that the SDF have still besieged several locations in the neighborhood due to the presence of the cells.
This has been the second counter-terrorism operation by the US in Syrian soil in less than a week after the one that targeted the ISIS leader, Abu Ibrahim al-Hashimi, in Idlib. These operations came amid the recent ISIS prison break in Ghweran, Hasaka, while reports suggest there are still several ISIS members on the lose around the region.