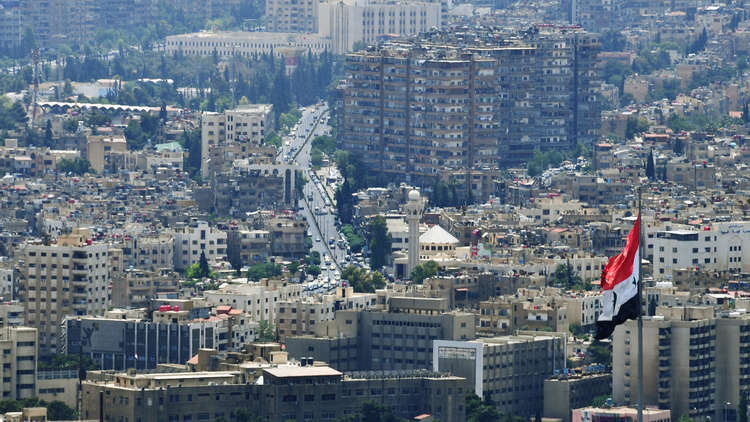 The Assad regime's decision to cut subsidies on 600,000 families, approximately, residing in its areas caused a wave of hikes in prices in various sectors, including real estate rent.
Locals have begun searching for any opportunity to earn more after a large segment of tenants have been burdened with large financial burdens amid worsening living conditions.
Abu Qassem Abdullah, owner of a brokerage office for renting and selling real estate, told al-Araby al-Jadeed: "The rent of houses have risen dramatically, along with a spike in prices that affected everything from vegetables, fruits to electrical appliances. In the slums of Damascus, the rent starts from 100,000 Syrian pounds up to 200,000. While in Damascus, the rent for a small flat starts from 500,000 Syrian pounds per month. There are houses for two million or more and in some posh neighborhoods the rent is so high, it is only counted in dollars".
He added: "The (extremely) high rents have pushed numerous families to move to live in the poorer areas that surround the city, or to move to rural areas close to the city, due to lower rents comparatively, despite the poor services such as electricity, water, communications and most importantly transportation. And there are families who have resorted to shared housing in order to be able to pay the rent together, but if the rent of houses continues to rise at this pace, we may find families (living) on the streets."
Recently, the regime lifted grants on several necessary items such as bread, as the price of a bundle of bread weighing 1100 grams increased from 200 to 1300 Syrian pounds while the price of a liter of diesel rose from 500 to 1,700 pounds.
Since over a year, locals, including loyalists to the Assad regime have complained about the horrible living conditions in their areas demanding solutions while the situation has only deteriorated.