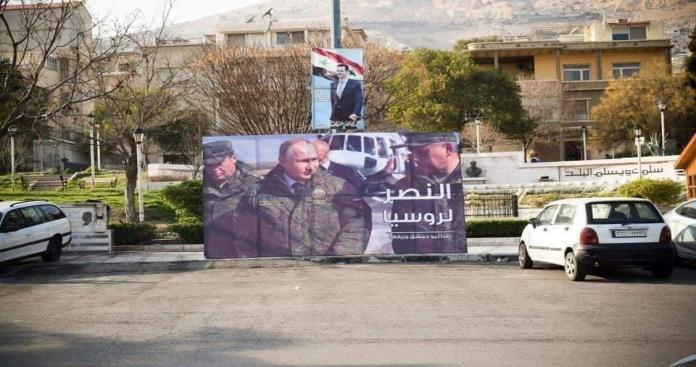 Asharq al-Awsat agency reported that, in the Syrian Capital, the Assad regime has been putting up posters of Russian President Vladimir Putin and expressing their support for his army's invasion of Ukraine.
They added that Damascus and its countryside is witnessing banners being put on the roads and other places with the message: "Victory to Russia", "We are with Russia", "We support Russia", and "Truth will prevail".
Loyalists also posted pictures of the Russian president with his defense minister and army commanders, and others with the head of the Syrian regime, Bashar al-Assad, wishing Russia victory and success in its campaign to occupy Ukraine.
The Ukrainian war exacerbated the economic crisis of the regime to an unprecedented degree, as some types of daily necessities have been cut off from the markets, while the value of the Syrian pound plunged to its lowest since the beginning of the Syrian revolution.
Loyalists also fear that Russia will sink into the Ukrainian quagmire, and its repercussions will reflect the situation in Syria, especially on the Assad regime.