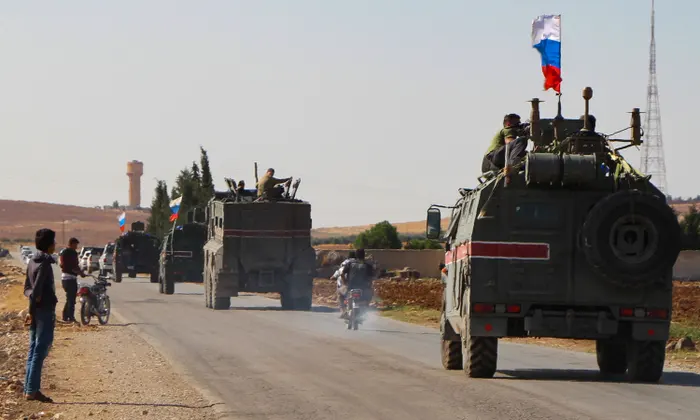 Local sources reported that Russian military reinforcements arrived at al-Tabqa and Qamishli military airports, northeastern Syria, during the past days, describing them as the largest this year.
According to Ain al-Furat agency, the reinforcements included two Sukhoi-24 's and fighters from the Wagner Group, 8 logistical trucks, weapons and ammunition that came from the Hmeimim base and entered al-Taqba.
They mentioned that teams specializing in the jamming system, installed by the Russian forces earlier this year at the airport, also arrived at the location.
Meanwhile, other sources on the ground claimed that 13 logistic trucks, 5 Russian armored vehicles, ammunition and medium and heavy weapons arrived at the Qamishli Airport, escorted by Russian helicopters. They added that two SU-24's landed there to bolster Russia's aerial arsenal there.
Since the beginning of Russia's invasion of Ukraine, military activities by the Russians have declined but reinforcements have arrived from region to region, which many claim are moves to strengthen themselves in case hostilities breakout between them and the international coalition present there.