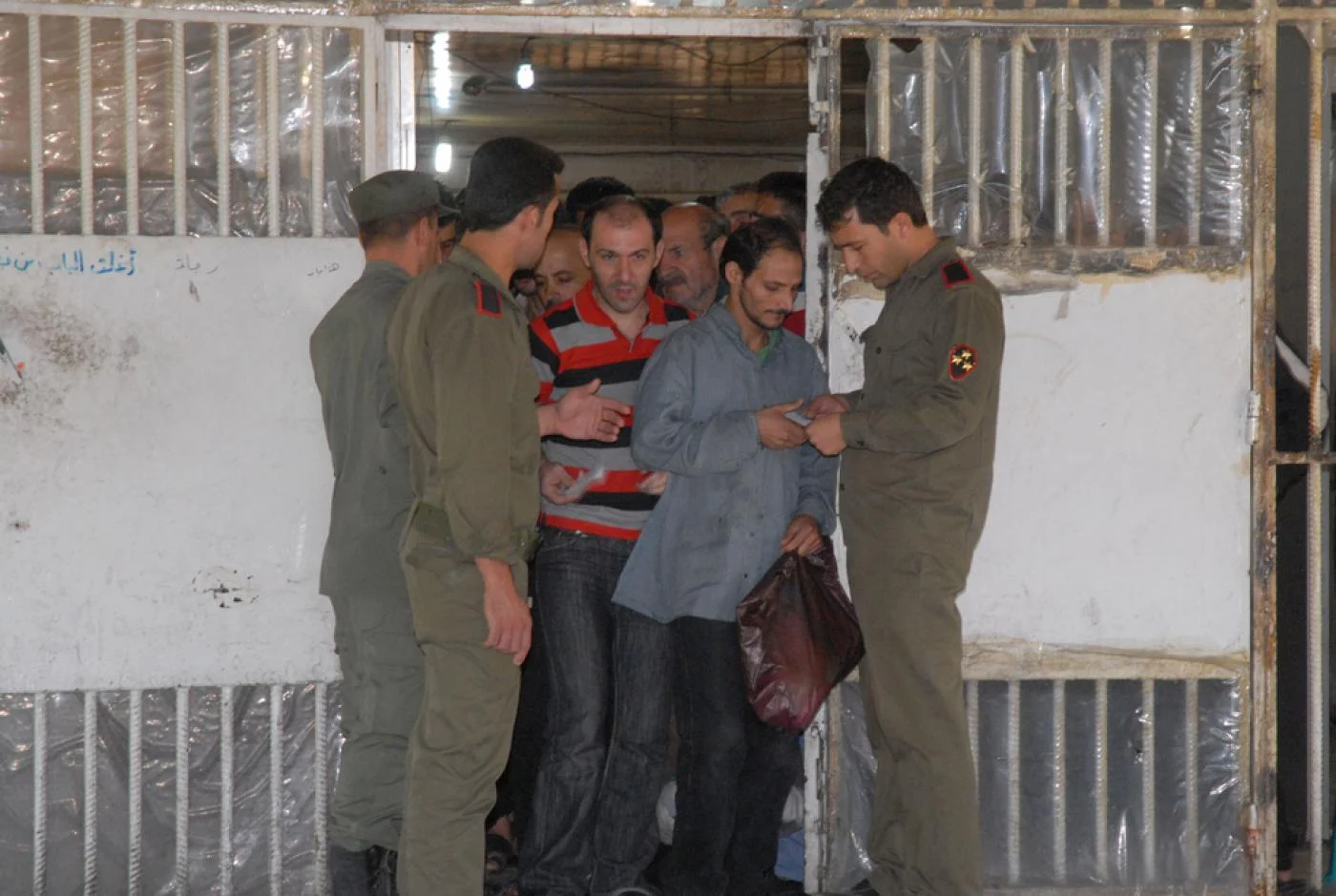 The Association of Detainees and the Missing at Sednaya Prison reported that the Assad regime seized funds and property belonging to detainees, valued at $1.5 billion, from 2011 to 2017, misusing their agony to achieve financial gains.
The report, entitled "They Took Everything: Confiscation of Detainees' assets and funds in Syria", clarified that the assets seized (unofficially) by the regime include financial balances, companies, real estate, cars, jewelry and electronic devices, agricultural equipment, livestock and poultry.
The estimated value of the assets was based on information collected by the association during interviews with former detainees.
They noted that the amount is linked to at least 250,000 detainees that the regime has arrested them since 2011, expressing that the real number may be "much higher".
The report emphasized that the steady rise in the confiscation of detainees' assets as something regular is the latest in a series of desperate measures that the regime has resorted to due to its financial disaster and to combat the effects of sanctions.
While doing the report, former detainees said that they lost their homes and jobs and had almost nothing left after being released. This was in addition to their struggle to deal with the physical and psychological consequences of the horrific abuse, torture and sexual violence they experienced while in detention and imprisoned.
Osama Sheikh Hamed, an officer in the regime's army, mentioned he was arrested in June 2011, because of his refusal to shoot unarmed demonstrators in the city of Jisr al-Shughur.
According to the report, Hamed was tortured during the three years he spent in Sednaya prison, only to discover that he had lost everything upon his release.
Co-founder of the Association of Detainees and the Missing Diab Saiya said: "This report revealed the horrific scale of financial exploitation and abuse of detainees who, in many cases, had already been forced to endure years of systematic torture and inhumane prison conditions. It also exposes the depth of the Assad regime's corruption and the harsh tactics it uses to survive the dire economic crisis, destroying the lives of detainees even after they leave prison".
The association issued warnings and advice to all families of detainees to take steps to protect their property and inheritance and save them from the confiscation processes by the Assad regime.