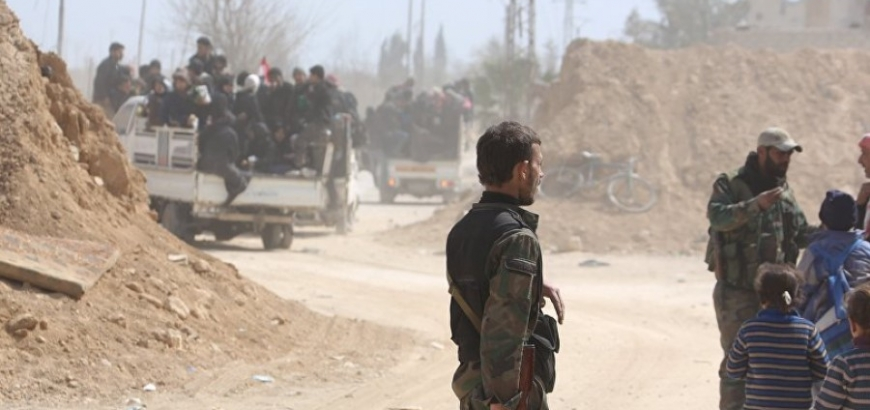 The Assad regime continues its campaign of arrests and raiding civilian homes in Qalamoun and Eastern Ghouta. Dozens from the youth are being arrested daily at regime military checkpoints stationed at the entrances of the cities and towns.
SY24 agency reported that the Military Security Branch conducted a campaign of raids and arrests in the village of al-Tawani in the western Qalamoun in the countryside of Damascus. The campaign began in the early hours of Wednesday morning and resulted in a number of houses being raided at the outskirts of the village from the southwest side.
Sources claimed that six individuals, including an old man in his fifties, were arrested, and were taken directly to Damascus without clarifying the real reasons behind the campaign.
A source mentioned, "Among the arrested youth is one who works for the National Defense Unit, in the area as an informant who reports against the residents and is from the same town."
Regime forces are constantly and deliberately carrying out raids in search of those who have run away from compulsory military services and those wanted by the security forces in the cities of Eastern Ghouta and Western Qalamoun, which reached their climax at the beginning of this year.