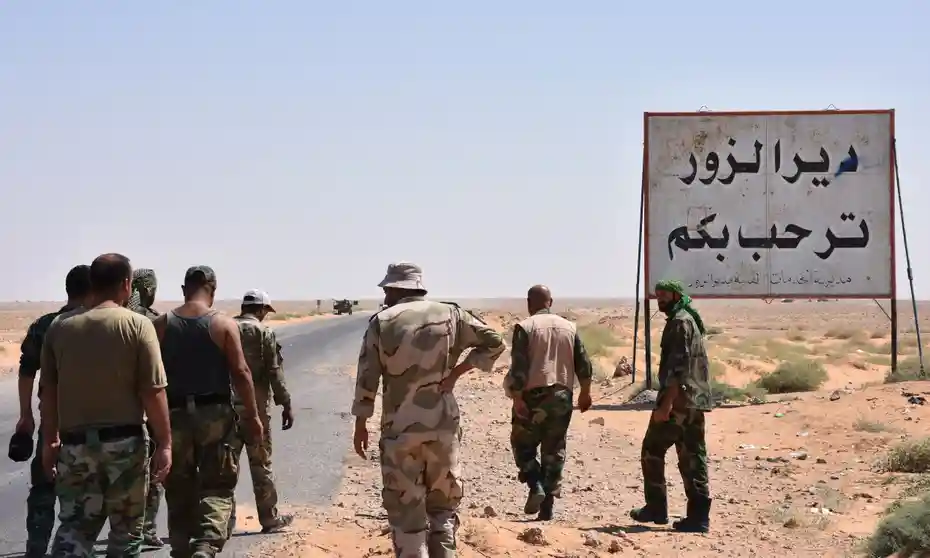 Yesterday, a number of regime forces were killed in the southwestern deserts of Deir ez-Zor, which coincided with the commencement of the anti-terrorism operations by the regime to clear the deserts from remaining (ISIS) cells.
An activist around the region mentioned that the regime forces found the bodies of six of their members on the outskirts of the Shula desert, after having lost contact with them for several hours.
He added that these members were from the 17th Division, suggesting that ISIS were the ones who carried out the operation, according to the al-Araby al-Jadeed agency.
The attack came on the same day (Saturday) the military operations were launched by the regime forces in the areas of Jabal al-Bashri – Al-Madhoul Road and al-Badia, located south of the villages of al-Masrib – al-Tabni, due to constant attacks from ISIS cells around the location.
According to the activist, the regime's campaigns often last for several days and end without achieving any goals due to the tactic followed by ISIS – through the regime's lack of stability and security in its positions, and ISIS cells moving permanently from location to location, as well as their adoption of rapid and lightning guerrilla tactics that are often carried out on motorcycles and in small numbers.