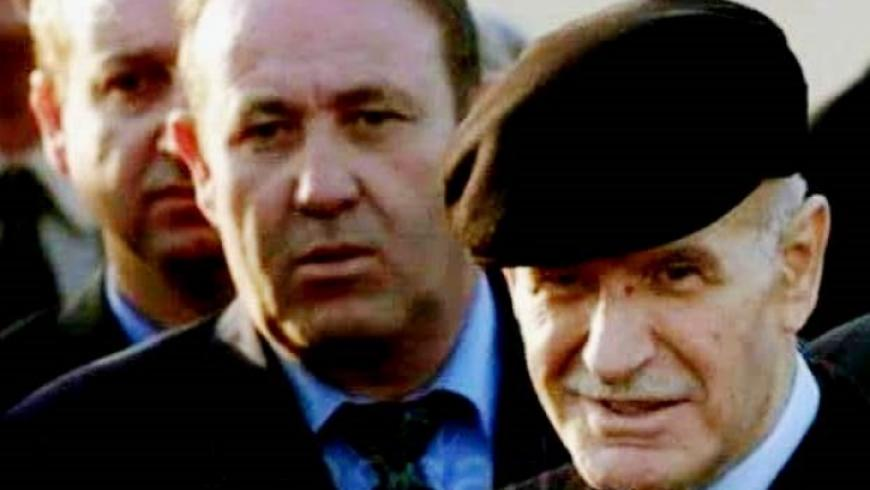 General Dhul-Himma Shalish, the cousin of Bashar al-Assad and the former personal security of his father, Hafez, has passed away a few days ago. Relatives, friends and supporters, including his nephew, Muhammad Asif Issa Shalish, as well as Ayham Ghanem, a famous journalist residing in the city of Latakia, mourned his death through social media.
Dhul-Himma was born in Qardaha in the countryside of Lattakia Governorate in 1956, and served as commander of the Presidential Guard in the Assad regime from 1994 until 2019, when he was placed under house arrest on suspicion of embezzlement.
The Syrian opposition accuses him of having carried out several bombing operations in Syria and of destabilizing Arab countries. He is also accused of finalizing trade agreements in favor of the regime, such as circumventing the sanctions imposed on him.
In 2004 Western media accused him of working to hide Iraqi weapons of mass destruction in three locations in Syria.
In September 2012, al-Arabiya TV said that it had obtained top-secret documents in which Shalish was found responsible for carrying out Hafez al-Assad's orders on issues such as standing behind the Villagio fire in Qatar as means of relieving pressure on the (Assad) regime and humiliating Qatar in front of its citizens.
During the early stages of the Syrian revolution, the European Union put Dhul-Himma, also known as Zuhair Shalish, on its sanctions lists, on charges of suppressing demonstrators.
Prior to that, in 2005, OFAC had designated him under Executive Order 13315 for purchasing weapons for former Iraqi President Saddam Hussein and his regime.
The US Treasury department also designated his company, SES International Corp, a large Syrian conglomerate operating in the construction and import sectors, on its sanctions lists.