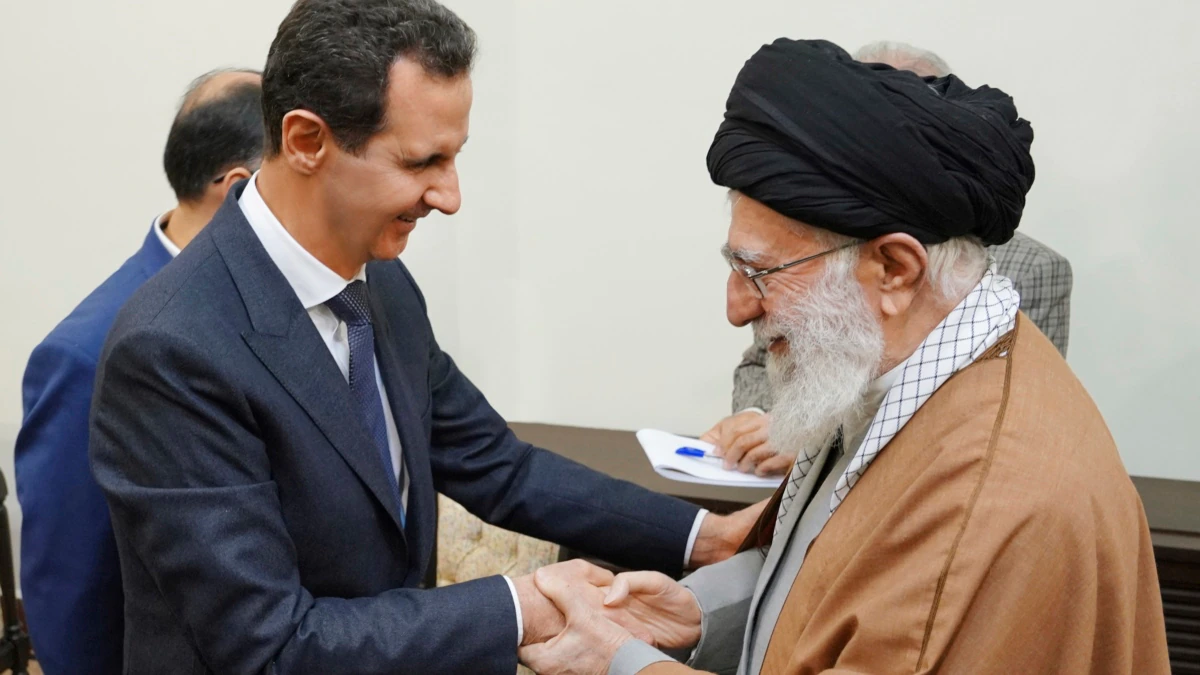 Head of Assad's regime, Hussein Arnous, said on Sunday that Damascus has completed the necessary procedures for the new Iranian credit line and oil shipments will begin to arrive in Syria very soon from Tehran.
Arnous' statement came in response to a question by al-Watan agency during the "Investment in the Electricity and Renewable Energy Sector" conference, which was recently held in Damascus.
He mentioned that the President of the Assad regime signed an agreement for a new phase of the Iranian-Syrian credit line, during his visit to Tehran a few days ago, which guarantees supplying the regime with oil derivatives and materials to meet the basic needs of the local market.
The credit line, according to economic expert, Younis al-Karim, is a type of banking facility between the two sides, as the line guarantees the payment of money owed to Iranian banks for goods and commodities, most notably oil derivatives, provided that the regime pays them back after the completion of the sale process in the Syrian market.
However, Iran's political interests in Syria, and preventing the Assad regime from collapsing, prompted them to send oil derivatives to Damascus, according to al-Karim. He added that this deal gives them more leverage to move about and dig deeper and establish their roots inside Syrian territory.
Al-Karim said that Iran's decision to reactivate the credit line came as a result of the recession and inflation that its market is suffering from.
He considered that the regime's decision came for many reasons, most notably its failure to obtain exceptions from Washington to extend the gas pipeline from Egypt to Lebanon through Syrian territory, in addition to failing to return to the Arab League.
The two sides did not disclose the value of the credit line, similar to the previous lines, as Iran opened the first credit line to Syria in 2012, with a value of one billion US dollars, and then returned a new line worth 5 billion dollars during the peak of the Syrian war.