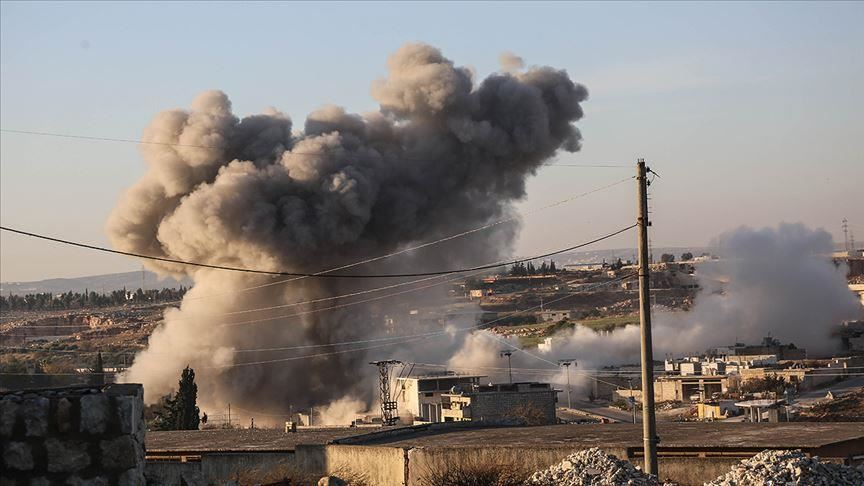 Yesterday, tensions rose between the Syrian opposition and regime forces at the fronts of Idlib, Hama and Latakia countryside, after a number of opposition fighters were killed at Sahel Ghab, in northwestern Syria.
The new escalation in the region comes in conjunction with Moscow's announcement on the next round of Astana talks in the Kazakh capital, Nur-Sultan, at the end of May.
A local source mentioned to al-Modon agency that the regime forces stationed in Sahel Ghab targeted a vehicle of the National Army on Sunday, killing six and wounding three others.
In retaliation opposition factions responded bombarded regime positions in Ma'arat al-Numan, Kafr Nabl and Khan al-Subul in Idlib countryside with artillery and missiles, as well as the Jorin camp and Ain Salmo in the northern countryside of Hama, and Kabinah region in the countryside of Lattakia.
On the other hand, the regime forces responded by targeting the villages of Jabal al-Zawiya, Kansafra, al-Fatirah and Sufuhen, in the southern countryside of Idlib and locations where the National Army are position in the western countryside of Aleppo and Latakia countryside.
A leader from the National Army, al-Farouq Abu Bakr, claimed that the recent escalation initiated by the regime came with Russian instructions in anticipation of the Astana conference.
"Although Russian escalation before any meeting is usually no surprise, what is different today, is the talk about the Russian role's weakness in Syria due to the war in Ukraine and this is to remind the actors in Syria that they are still present'', he added.