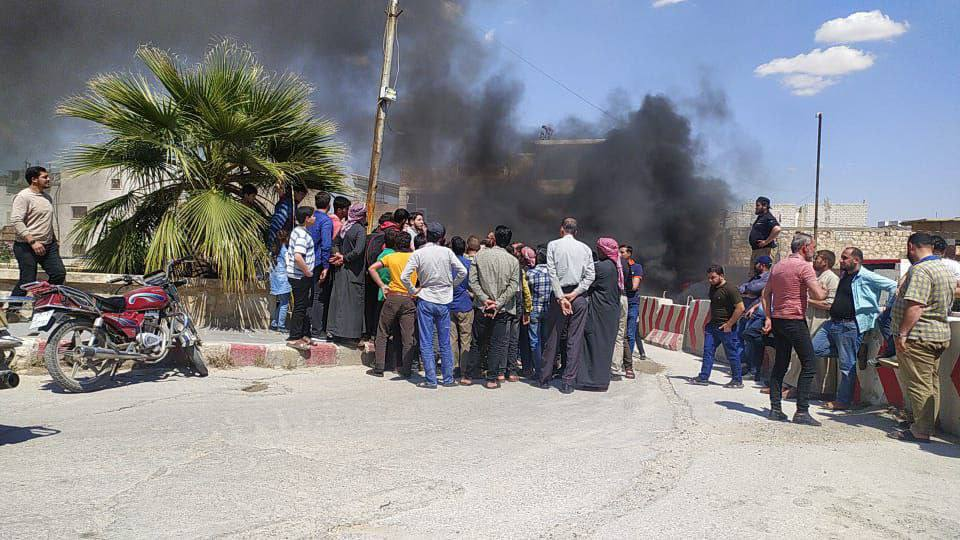 Yesterday, the Ministry of Defense of the Syrian Interim Government fired the head of the Military Police branch in the city of al-Bab, Abdul Latif al-Ahmad. He was dismissed five days after locals began to protest against him releasing a former member of Assad's forces involved in crimes of reconciliation and arresting opposition supporters.
The demonstrations escalated on Sunday, after the protesters closed the roads in the city of al-Bab and it spread to the cities of Azaz, Marea and Afrin.
Activists who participated in the protests mentioned that the military police released al-Mustafa for a sum of $1,500, despite his all the crimes he was involved in.
According to an administrative order issued by the ministry, the decision (to dismiss the former head officer) came "after reviewing the decision of the formed investigation committee who visited and checked the police station in the city to review the investigations."
The decision emphasized "follow-up investigations and referral of all those involved to the military court and assigned Major Obeida al-Masri to head the Military Police branch in the city of al-Bab.