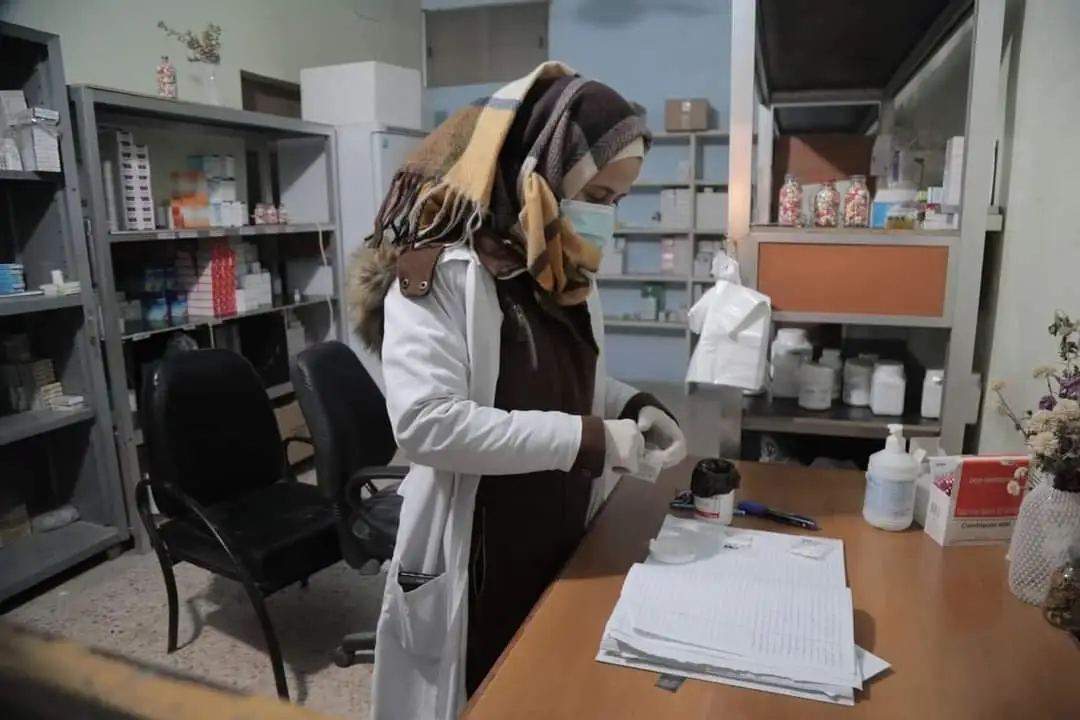 The local council in the town of Kafr Takharim, northern Idlib, appealed to local and international humanitarian organizations to provide support to the only hospital in the city, al-Shaheed Wassim Husseino Hospital, before it is forced to stop operating and warned of a humanitarian catastrophe if its services stopped.
The head of the local council in Kafr Takharim, Imad Owaid, said that the cessation of support will end in great tragedy. He stressed that the council does not have the means to cover the costs of the hospital's needs, including medicines and medical supplies, nor the wages for doctors and staff.
Owaid added that the hospital provides medical services to 60,000 people approximately in the city of Kafr Takharim and its surroundings," according to the al-Araby al-Jadeed agency.
The director of the hospital, Hassan Jabas, stated: "the hospital provides services to about 5,000 patients a month and has several departments including internal clinics, urology, ear, dentistry, general surgery, orthopedics, and the operations department. They are performing multiple surgeries and at the moment attempts are being made to secure support but there are problems in this regard".
A statement from the local council, issued on Saturday, confirmed that dozens of families will be forced to travel long distances to receive treatment and called on the authorities to take immediate action to support the hospital.
Last week, the Syrian Expatriate Medical Association (SEMA) confirmed that the hospital is one of the most important and oldest hospitals in western Idlib countryside, which started operating in 2013 and developed into a specialized surgical hospital that provides medical care and ambulance services, laboratories, radiology and clinics.
The association stated that the hospital used to perform about 200 surgeries per month, most of which were major surgeries, but the number of operations decreased during the past month to only about 80 due to a lack of support.