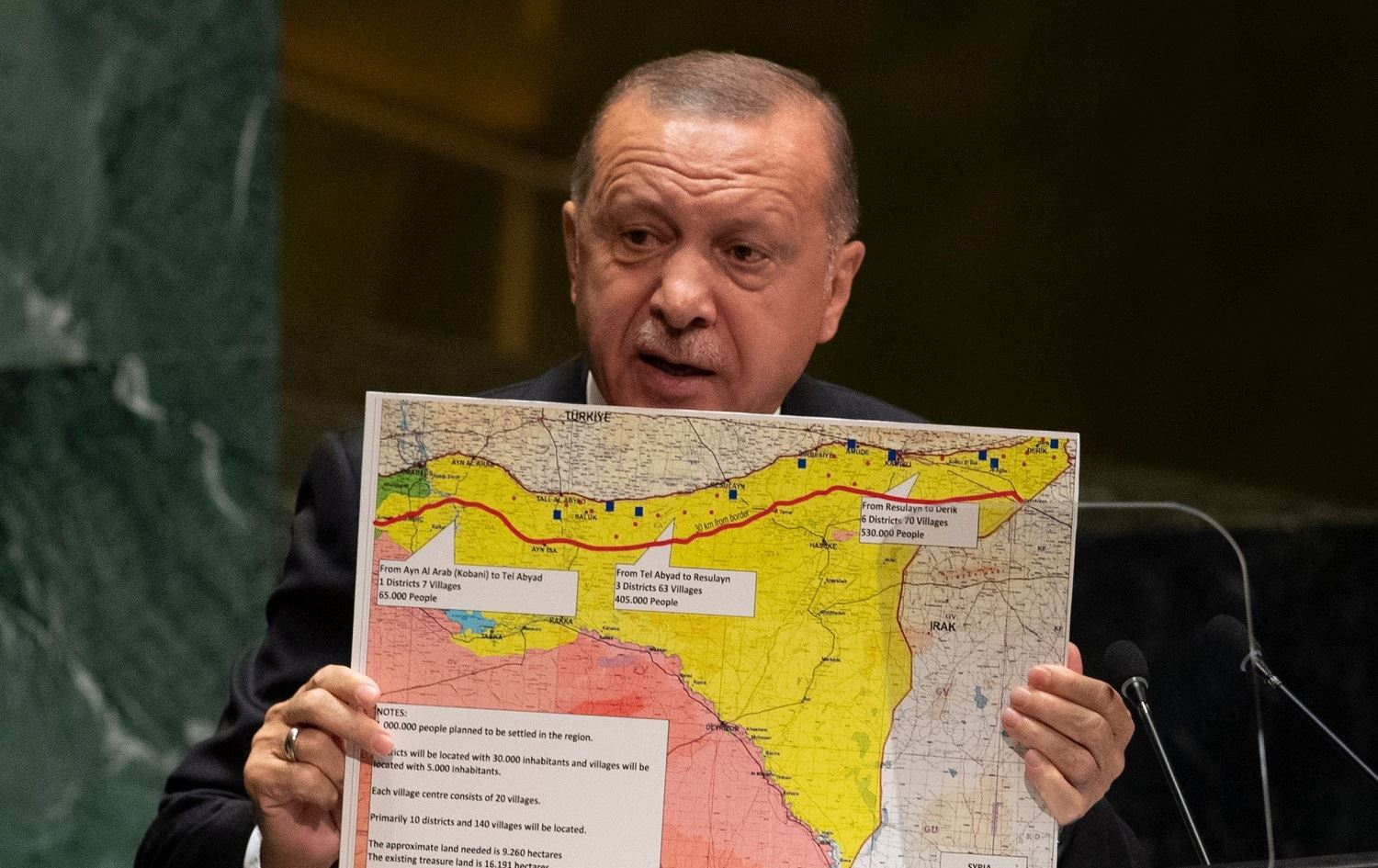 In an interview with al-Araby al-Jadeed agency, sources working in the monitoring and follow-up units of the Syrian oppositions denied about any military withdrawals by the Russian forces and handing them over to Iranians in Jabal al-Turkman and Jabal al-Akrad, northeastern Latakia, northwest Syria.
A few days ago, a number of media outlets spread rumors about Russian withdraw from Qal'a Shalf, Burj Zahya, al-Atira, Kasab, as well as the Russian command center in Slunfeh, in the northeastern countryside of Lattakia.
The sources pointed out that "these locations cannot be vacated by Russia or handed over in any way to the Iranians as they are strategic positions used for monitoring and reconnaissance".
Last night, Turkish President Erdogan stated that Turkey will begin military operations on several SDF locations, to form a safe zone with a depth of 30 km, and that all intelligence and military preparations have been completed.
According to Idlib-based Elam Askari agency, sources expect the operations to include all areas around Aleppo, Raqqa and Hasaka where the SDF pose a threat to the liberated areas and to Turkish soil.
The SDF have also mobilized its forces and reinforced its fronts in the villages of Khunaizat, Tal Al-Saman and al-Heisha north of Raqqa.
They have also raised the Russian flag on the hill of Tal Rifaat, north of Aleppo, and stated that it has been discussing with some of the international forces supporting them regarding the threat they face.