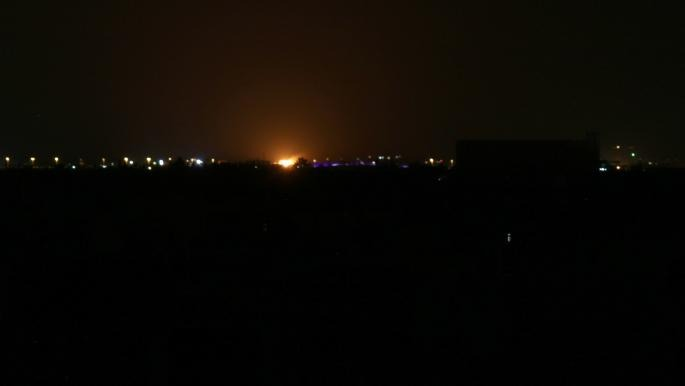 Yesterday, SANA agency reported that Israeli missiles targeted sites in the vicinity of Masyaf city in Hama countryside, killing four regime soldiers and a civilian and wounding seven others.
The strikes were apparently considered the most intense of its kind due to the magnitude of the explosions from the missiles. The shelling reportedly continued for over an hour approximately and were heard by many around the location.
SANA quoted a military source mentioning: "Israeli occupiers carried out an aggressive bombing operation coming from the direction of the Mediterranean, west of the city of Banias, targeting Masyaf", claiming that the air defenses responded to most of them and that the missiles were shot down and were unable to reach their targets.
Special sources said that the bombing focused on two sites in the al-Bireh and al-Suwaidi region, in Masyaf, targeting weapons depots for the regime and Iranian forces.
A few weeks ago, Israel struck warehouses and research centers for missile development around the same location, leading to dozens of casualties.