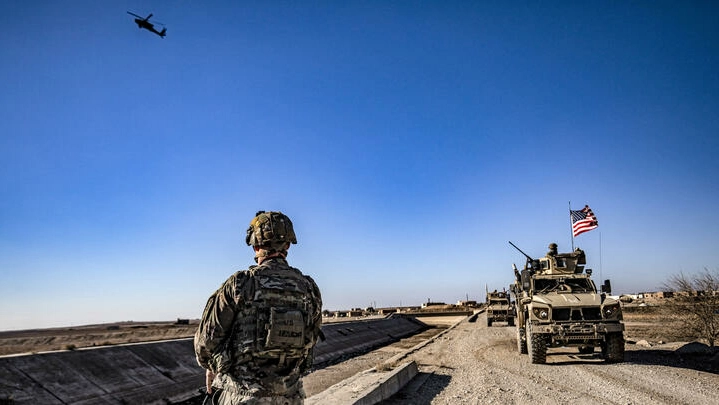 Since, yesterday, the north and northeastern regions of Syria have been witnessing intense military activities of the US and Russian forces, prior to possible Turkish military operations. According to Asharq al-Awsat agency, International Coalition warplanes were seen flying between Ain Issa, in the northern countryside of Raqqa, and Ayn al-Arab, east of Aleppo.
The jets were reportedly carrying out several sorties at low altitudes, in conjunction with Russian helicopters flying over the areas of al-Darbasiyah, Qamishli, Amuda, Zarkan Basin and the countryside of Abu Rasin, bordering Turkey.
The agency reported that the Russian and American steps coincided with the arrival of large reinforcements of the Syrian National Army and Turkish forces to the lines of contact with the SDF.
This comes after the Turkish National Security Council meeting on Thursday which concluded with approving the Turkish army to launch military operations in northern Syria against the SDF. They stressed that these operations "do not target the sovereignty of neighboring countries".
Last week, Turkish President Recep Tayyip Erdogan announced that his country's forces are determined to complete their military operations in north and northeastern Syria to establish a safe zone for the return of Syrian refugees, and to "eliminate militias linked to the Kurdistan Workers' Party".