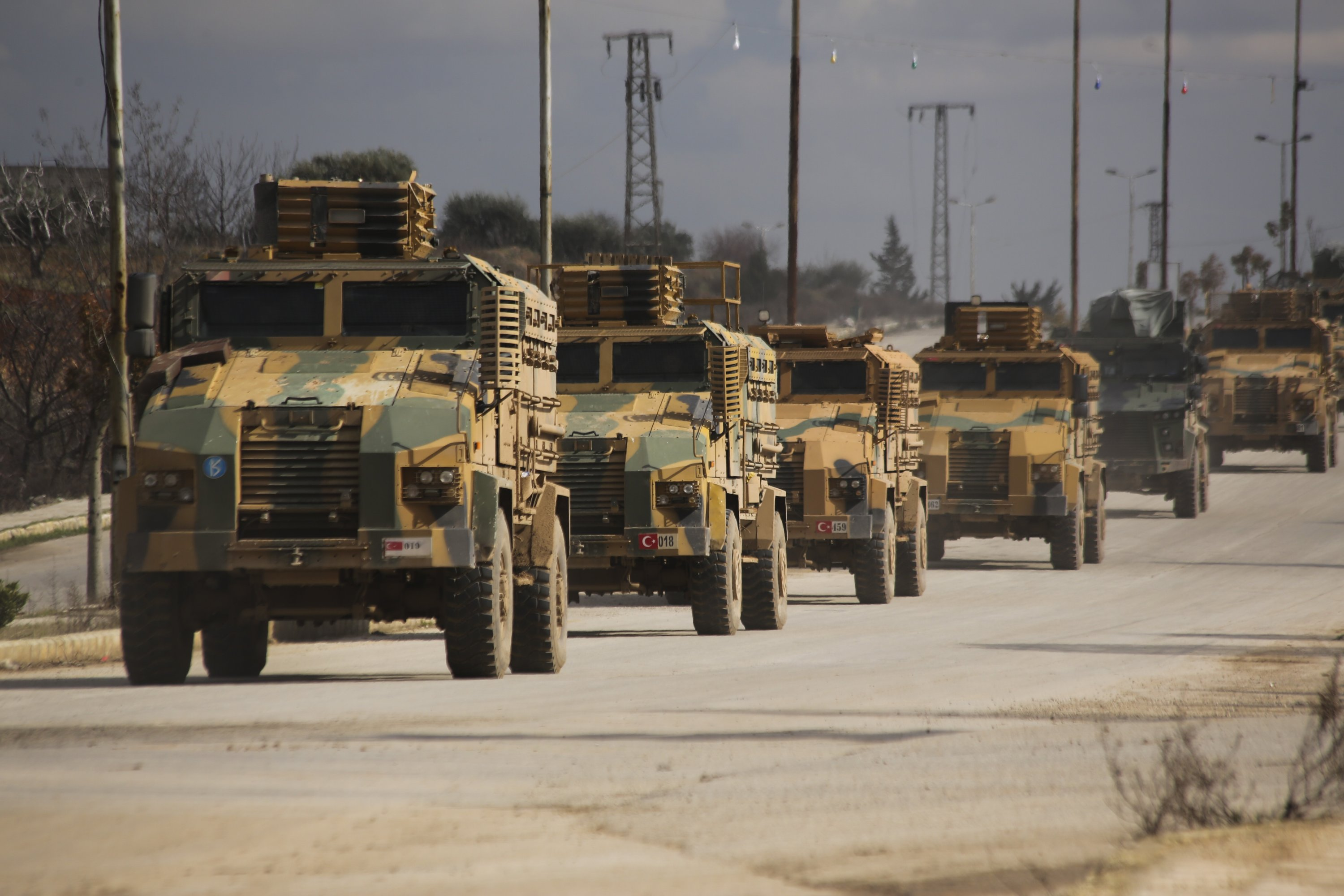 A military source in the Syrian National Army stated that the expected Turkish military operations will focus on Tel Rifaat and Ayn al-Arab in northern Syria, because of their strategic importance, according to al-Quds al-Arabi agency.
The source added that during the past few days, Turkish officers held several meetings with leaders of the SNA, after which all military groups from different axes mobilized.
According to the source, taking control of Ain al-Arab is of great importance to Turkey, as the Peace Spring region becomes connected with the Euphrates Shield region, north of Aleppo.
He claimed that the city of Ain al-Arab is "almost empty of the population and therefore the cost of controlling it is lower than any other city, and that launching any battle there will not threaten US interests".
On the other hand, in an interview with Russia Today, Russian FM, Sergei Lavrov said that Turkey cannot stand aside from the threats that are taking place on its southern borders, which are emanating from the SDF.
He added, "Turkey is trying to achieve what Presidents Vladimir Putin and Recep Tayyip Erdogan agreed on several years ago regarding Syria, but things, as we all see, are not going well".
Lavrov expressed his desire to find peaceful solutions to tensions in northern Syria, on the basis of mutual respect between the two sides, which is based on preserving Syria's unity and territorial integrity.
Over the past few days, the Russian forces have reinforced their air base in Qamishli with several new aircraft, and conducted military exercises in which air-to-air missiles were used.
As for Russian troops on the ground (in Syria), Lavrov said: "The number of troops on the ground are chosen for specific tasks, and it is clear that there are practically no military activities left, only ensuring stability and security".
The Turkish National Security Council, in a meeting held last Thursday, headed by Turkish President Recep Tayyip Erdogan, stressed that the operations which will be carried out on Turkey's southern borders are a necessity for Turkish national security and do not target the sovereignty of neighboring countries.