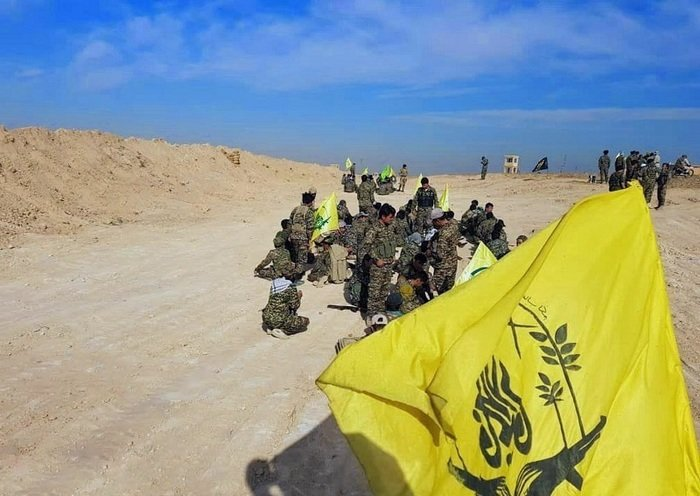 The Iranian forces in Syria have reportedly arrested dozens of their members after they refused to participate in the anti-terrorism operations in the deserts of al-Bukamal. Local media sources claimed: "The Iranian militias have arrested 12 Syrian fighters working with them."
They added, "They were arrested after they refused to participate in the operations against ISIS cells in al-Bukamal."
The sources stated that the Iranians recently began anti-terrorism operations the region alongside Russian and regime forces, where Russian aircraft participated.
This came after ISIS conducted an operation last week which killed dozens of regime forces around the Syrian deserts of Badia, Raqqa.
Russia had immediately called for assembling forces from the 17th Division, the 25th Division Special Forces and the Fifth Corps.
They commenced the operations under Russian supervision and support, where 3 Russian officers arrived at Tabqa airport from the Russian Humeimim base.
During the past months, the Assad regime and Iran, with Russian support, launched several operations to clear the Badia region from remaining ISIS cells who frequently launch attacks on their convoys, checkpoints and bases.
Although there has been a number of operations to clear the region, they have been unable to stop the ISIS attacks completely.