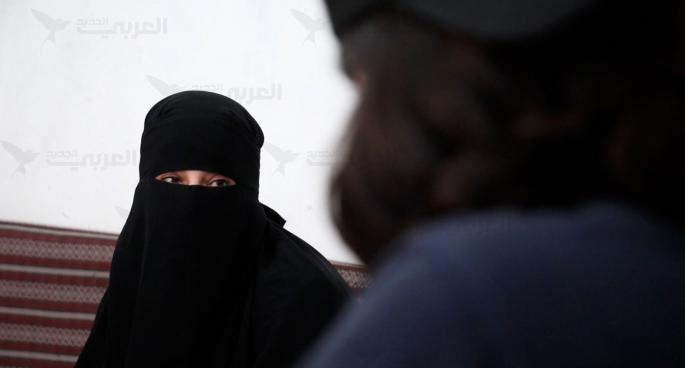 Huda Awad, in an interview with al-Araby al-Jadeed speaks of the harsh, unlivable conditions and various types of physical and verbal torture suffered by her during her time in Assad's prisons.
Awad, who comes from the city of Zabadani in Damascus countryside, spoke about the atrocities she had suffered since her arrest on August 28, 2015 on charges of "financing terrorism".
She said: "No one knew why he or she was arrested. They transferred me to al-Nabek, and then to a branch of the political party in Mezzeh, Damascus, where I stayed for four and a half months. It is the branch which does the most torture. They tortured us using electricity and beat us. As for the words they used to say, it was harder than the beating for me".
Awad added, "After that, we were taken to al-Fayhaa, where we stayed for two months. Then they took us like sheep to Adra prison, where we stayed for nine months, and from there to the Military Police. When I arrived at the Military Police, they asked me what I was doing there, because the Military Police are men. They took me to a police station before I was transferred to a court. Afterwards they took me to Branch 27, where I was detained for 34 days, and then to al-Khatib Branch where I stayed for another three days. As for the accusation against me, it was financing the opposition. They claimed that my children and my husband are fighters".
The accusation was prepared in advance by the interrogators or the executioners, according to Awad. She was forced to accept the charges written in the investigation report.
She then said: "Then they told me that I had engaged in intimacy with the fighters, and the interrogator beat me until I had to agree with him, and insulted me. I told him: Write what you want, and he replied that I have to confess to the accusations as he says. He threatened me with rape, and threatened to transfer me to Sednaya. That's how I was charged, financing terrorism and militants".
She stressed that she would wish for death to end "whatever she was experiencing" at that time.
Huda is one of the few survivors who have been released from the prisons of the Assad regime, and was able to convey an glimpse of the tragic reality experienced by female detainees in those prisons.
The Syrian Network for Human Rights reported that 9774 women are still under arrest, 8096 of whom are currently missing from the regime's prisons and detention centers.