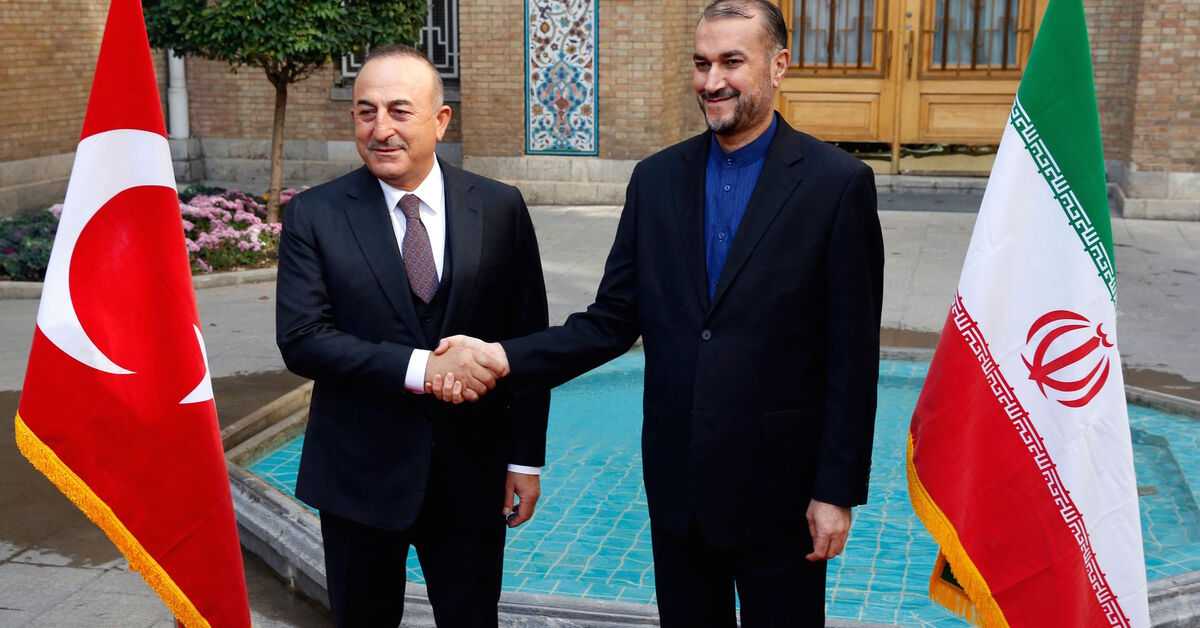 A senior Iranian official spoke of his country's new perspective towards the possible Turkish military operations against the SDF in north and northeastern Syria.
Iranian Foreign Minister, Hossein Amir Abdollahian, stressed that Tehran understands Turkey's need to launch military operations in northern Syria against the SDF, and appreciates the extent of their security concerns, according to the Anatolia Agency.
During a press conference with his Turkish counterpart, Mevlut Cavusoglu, Abdollahian stated that "any special operation by Turkey in Syria may be necessary, and that Ankara's security concerns must be dispelled there".
For his part, Turkish Foreign Minister Mevlut Cavusoglu stressed the need for coordination with Iran to discuss regional issues, especially the Syrian and Yemeni files.
Turkey has been threatening, since May, to launch military operations against the SDF, where Turkish officials have continuously claimed that it could "start at any moment".
Since 2016, Ankara has launched four major military operations in Syria, most of them with the help of the Syrian National Army. Two of them were against the SDF and one against ISIS. The last Turkish operation, in 2020, was to counter the progress of the Assad regime, Iran and Russia in Idlib.