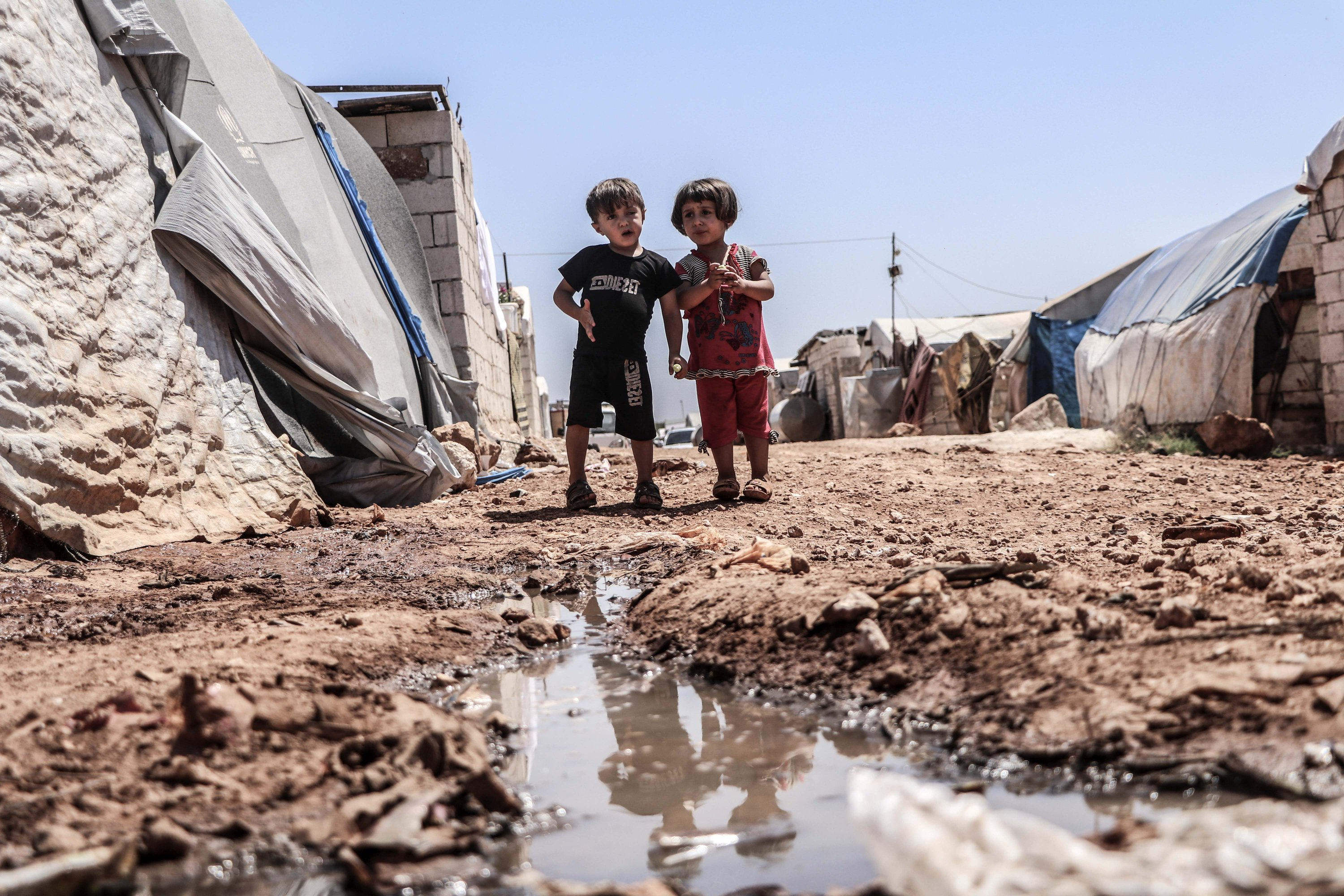 Recently, the rate of skin diseases spreading in the camps of northern Syria has increased, as a result of the heat waves in the region, the poor health conditions and lack of medical care.
Humanitarian organizations working in the camps have monitored the outspread of chickenpox among the people, especially the children, amid fears of the disease spreading on a large scale that will be difficult to deal with.
Yesterday, the Syria Response Coordinators team confirmed this in a statement noting that the infections are classified at a low rate with great fears that they will reach greater levels.
The statement mentioned that this issue is due to the extremely hot weather , the poor health conditions in the camps, the spread of open sewage pits and the lack of clean water – all of which threatens of the infection spreading further.
The team called on all parents to take preventive measures as much as possible and to take the vaccine for skin diseases, especially for children.
"We ask the medical organizations operating in the region to monitor skin diseases in all camps and work to cater what is necessary, such as isolating patients and providing the necessary treatment for them. We also ask all organizations to work to provide clean water, hygiene supplies to the displaced and work to repair the open sewage lines within the camps for the IDP in northern Syria", the statement said.