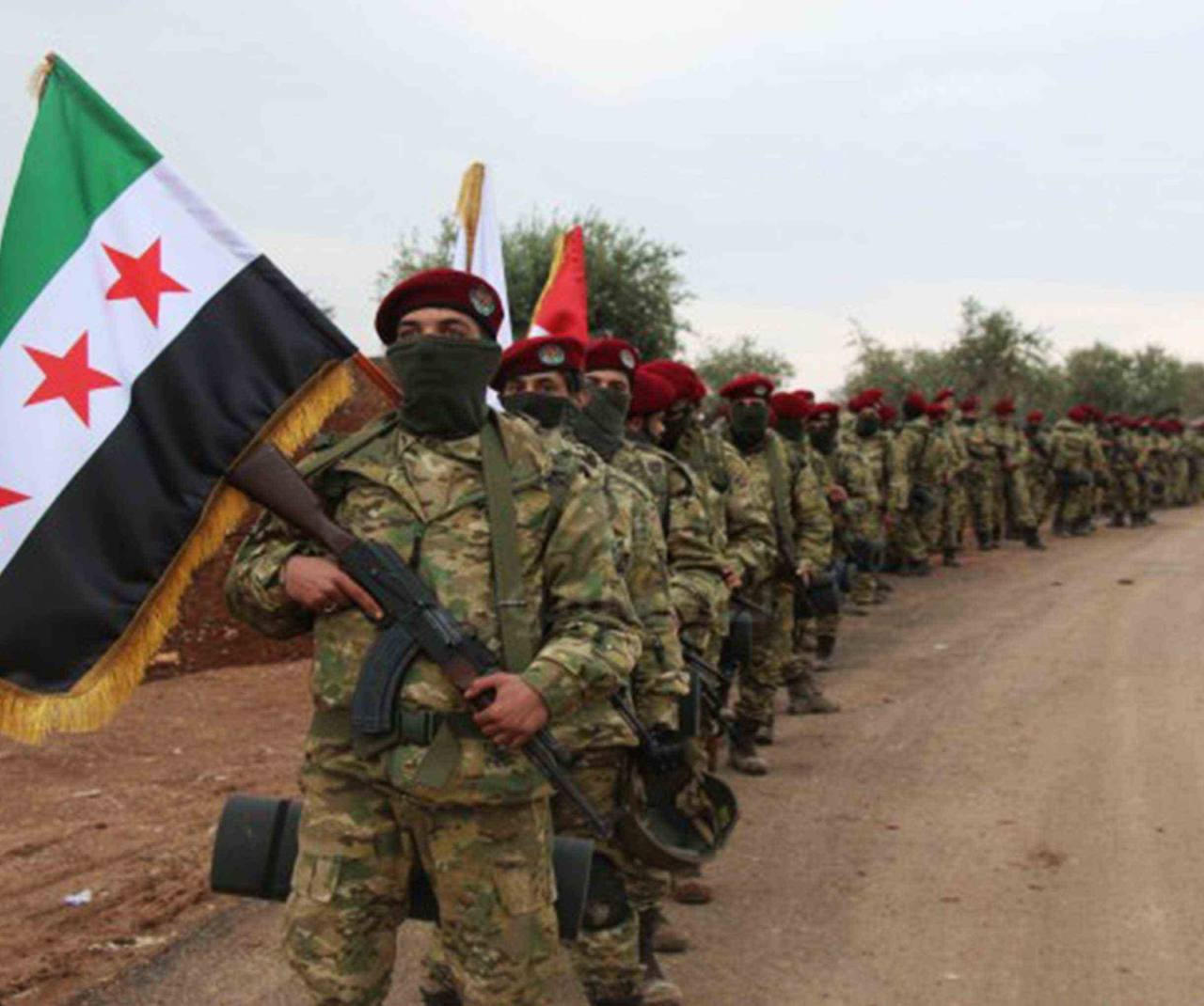 A source from the Syrian National Army stated that their factions have sent more military reinforcements, with heavy and medium weapons, to the SDF contact lines around the Manbij and Tal Rifaat regions in the Aleppo countryside. The detachment was sent to coordinate the possible military operation with the Turkish forces.
A few days ago Russian newspaper, Nezavisimaya Gazeta, confirmed that Ankara is more determined than ever commence the much anticipated battle against the SDF in northern Syria, to eliminate the threats to its national security.
They reported that the tone of Turkish President Recep Tayyip Erdogan during his recent statements regarding the upcoming military operations indicated level of his determination.
According to the Russian report, the expected battle would lead to dangerous developments between Ankara and Washington, which might lead to confrontations between the two countries, after the US warned Turkey of proceeding further.
On Sunday, Iranian Foreign Ministry spokesman Saeed Khatib Zadeh said: "Iran opposes any military action in the territories of other countries to resolve bilateral differences."
Zadeh considered that the expected Turkish military operation is a "violation of the territorial integrity and national sovereignty of these countries."
However, on Sunday, sources from the Syrian National Army confirmed to al-Araby al-Jadeed that Ankara had informed the leaders of the National Army to postpone the battle for an indefinite period.
The source stated that the reason for the postponement of the operations was due to international opposition, as Moscow, Washington and Tehran expressed their rejection of the battle.
Since May, there have been news of the Turkish operation and many have claimed that it will go through as planned, even though sources claimed that it has been postponed.
Meanwhile, both sides have not stopped bolstering themselves militarily as regime forces sent further reinforcements to the SDF and continues to train them in several aspects.