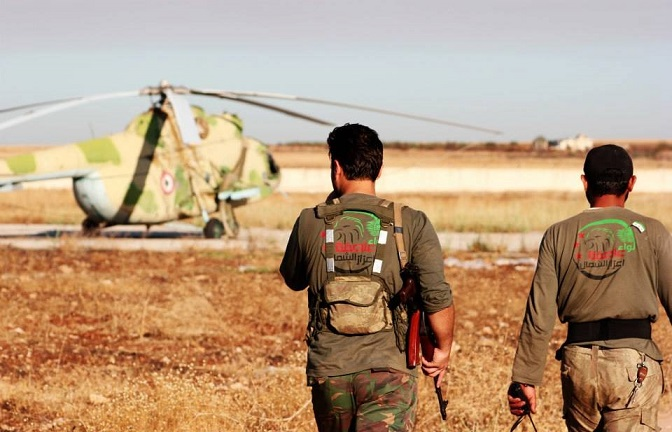 The Assad regime sent further reinforcements to Minnigh military airport, in the countryside of Aleppo, which is under the control of the SDF with the presence of Russian and regime forces.
Sources claimed that "a military convoy belonging to the Fourth Division (affiliated to Iran), which included about 50 military vehicles, with various types of heavy, medium and light weapons, as well as hundreds of soldiers, arrived to the area. The convoy was reportedly coming from the western countryside of Damascus.
According to the sources, "the main task assigned to the commanders of the convoy is to takeover military positions on the lines of contact with the Syrian national army. Apparently, these maneuvers come within an agreement made earlier between the SDF and Russia.
The sources added that "there is great fear" on the part of the Iranians and their allies that the Turkish military operation will include the villages of Nubul and al-Zahra in the north of Aleppo, which are under their control and of great importance to them.
Last week, the third and ninth divisions of the regime's army, backed by Russia, dispatched several convoys which were accompanied by Russian Military Police. Two of the military convoys from Damascus and Aleppo consisted of 50 military vehicles, including 20 tanks.
The convoys arrived at the vicinity of the city of Tal Rifaat, near Minnigh Airport in the northern countryside of Aleppo, which is close to the lines of contact between the SDF and the Syrian National Army and its ally Turkey.
Amid fears of military operations, which Turkey has been threatening with for over a month, the SDF and their regime and Russian allies have stepped up efforts towards strengthening their positions and gearing up for any possible scenarios.