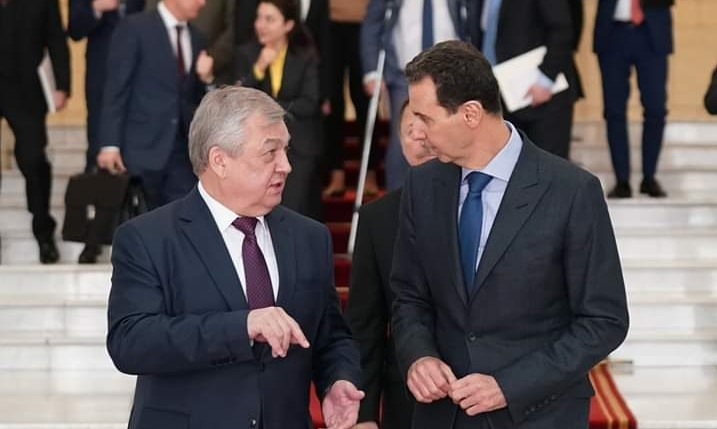 According to Asharq al-Awsat agency, Russia has informed the Assad regime and the West of two options regarding the conflict in Syria. They reported that the Russians informed Assad not to participate in the meetings of the Constitutional Committee in Geneva, which is under the United Nations, due to their stances on the war in Ukraine.
Moscow also informed the West of its intention to reject the international resolution to extend cross-border humanitarian aid into Syria after the mandate expires next month.
The agency added that the Russian-Ukrainian war may cause the Geneva talks to fall in between two options – freezing or acquiescence. Which may mean – either the next session will be canceled, or the West will have to submit to Russian terms and conditions.
There are also new changes that have occurred in Russian-Western relations, after the Ukraine crisis, especially after the West had punished Moscow for initiating the war.
Reportedly, Russia is trying to exploit the Syrian file to pressure the West to change its stance on its invasion of Ukraine, as well as ease US and European sanctions imposed on it, which has caused its economy to decline to unprecedented levels.