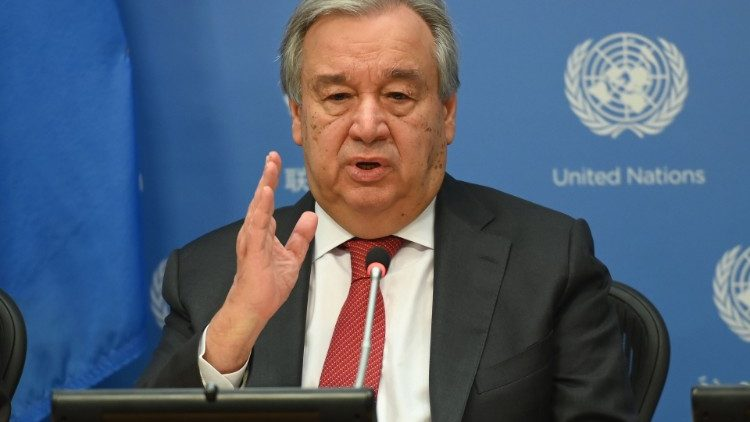 Yesterday, majority of the UN Security Council member states demanded that the UN cross-border aid mechanism to Syria continue. This came during the session of the Security Council members at the UN Permanent Headquarters in New York on the developments of the Syrian crisis, which included Secretary-General Antonio Guterres and his undersecretary for Humanitarian Affairs, Martin Griffiths, along with representatives from Turkey and Iran.
Guterres warned of the "miserable humanitarian situation for millions of people", and recommended that council members extend the aid mechanism for a year from the Bab al-Hawa crossing at the Turkish border.
US Permanent Representative to the UN, Ambassador Linda Thomas Greenfield, considered that extending the current authorization of the aid mechanism through the Bab al-Hawa crossing is a "decision of life-or-death".
"What is needed now is more cross-border aid delivery, and it is clear that failure to renew the border crossing's mandate will have dire consequences. More than four million people are living on the edge of the abyss and they are no longer able to cope," she said during the session.
"This is not a matter of politics, but of continuing to provide humanitarian assistance to the millions of people who depend on us. This is our chance to come again with one voice, to commit ourselves to our humanity and live up to the ideals of the United Nations Charter," she said.
On the other hand, Deputy Permanent Representative of Russia to the United Nations, Ambassador Dmitry Polansky, said during the session: "We are fully convinced that organizing the delivery of humanitarian aid in coordination with Damascus is possible in all regions of Syria".
He added, "It is also possible that the supply of aid to northwest Syria through the contact lines will increase after the Bab al-Hawa crossing is closed."
Chinese delegate to the United Nations, Zhang Jun, said that the delivery of cross-line aid (i.e. from the regime), and not cross-border (i.e. Bab al-Hawa crossing), should be the basis for providing humanitarian aid to the Syrians.
He called for the unilateral (European and American) sanctions imposed on the regime to be lifted "immediately and completely, with the aim of assisting the reconstruction and improvement of the humanitarian situation in Syria".
During the session, representatives of the member states of the Council relayed their messages concerning humanitarian aid as "a lifeline for millions of Syrians living in miserable conditions in the northwest of their country."
The United Nations cross-border convoys provide food, medical aid and essential supplies without acquiring approval from Damascus.
In July 2021, the Security Council adopted Resolution 2585, allowing the extension of the mechanism for the delivery of cross-border humanitarian aid to Syria until July 10, 2022.