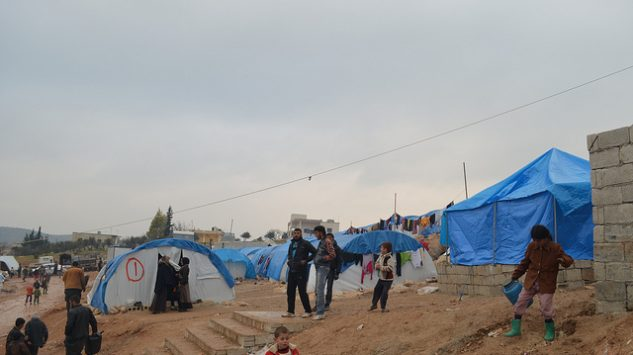 The ongoing phenomenon on the IDP in northwestern Syria lacking the basic necessities of life near the Syrian-Turkish border have come to its worst point in years.
The current situation is reportedly due to the lack of support provided by organizations operating in the region, in addition to the poor economic conditions resulting from global inflation.
Russia threatened earlier to close the Bab al-Hawa border crossing with Turkey, which is the only lifeline left for the liberated areas through which UN aid is allowed to enter.
Muhammad al-Hallaj, director of the Syria Response Coordinators team, said in an interview with al-Hol.net that Russia still insists on stopping the current mechanism for the entry of UN aid which has been in place since 2014.
Al-Hallaj mentioned that the authorization for the delivery, (of humanitarian aid through Bab al-Hawa) which in accordance with UN Security Council Resolution 2585/2021, is due to expire on July 10, 2022 and this will limit the ability of humanitarian organizations operating in the region to deal with the current catastrophic situation.
According to him, their team issued a report that documented the most prominent difficulties experienced by the residents of the camps in northern Syria.
The report stated that more than 930 camps do not have educational facilities, which is equivalent to 64% of the camps, where children are forced to travel long distances to get education.
It added that 79% of the camps are also experiencing a food crisis as a result of the weak humanitarian response within this sector, while about 92% of the camps face bread crisis – its high prices and the limited projects to secure subsidized or free bread for the displaced.
Moreover, they mentioned that the percentage of child labor has mounted to 33% of the number of children between the ages of 14 and 17 years.
The team addressed the lack of clean and potable water in 43% of the IDP camps which is about 590 camps.
To make things worse, the poor living conditions have lead to the latest outbreak of contagious skin diseases in those camps, spreading elsewhere in the liberated areas.