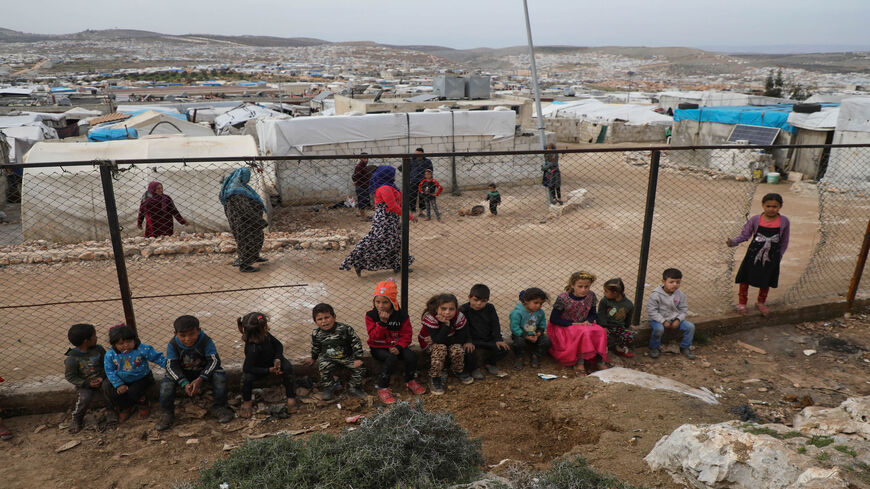 Amnesty International warned against obstructing the renewal of cross-border aid to Syria, which would expose millions of Syrians in the northwest of the country to a new humanitarian disaster.
The organization mentioned in a report yesterday, that the members of the UN Security Council should extend Resolution 2585/2021, to ensure that cross-border aid reaches at least 4 million residents and IDP in northwestern Syria, before it expires on July 10.
They added that a large number of IDP in the region depend entirely on this aid to survive, which exposes them to a real danger "as a result of the Syrian government's deprivation or obstruction of the displaced people's economic and social rights."
According to the report, nearly 1.7 million IDP in camps in northwestern Syria, 58% of them children, live in poor conditions in tents where the minimum necessities of life are not available. They live in extreme poverty and depend entirely on cross-border aid, with no opportunity to return to their homes due to the violations and harassment by the Assad regime.
It stated: "Since the Syrian regime lost its control over the northwestern parts of the country, it has cut off electricity and water supplies, obstructed aid and has attacked camps, medical facilities and schools, and blamed humanitarian organizations responsible for providing services (to terrorists)."
"There is no effective solution to provide adequate humanitarian aid in northwest Syria except through the renewal of the mechanism for the delivery of aid across the existing borders", they said.
The UN Security Council are set to vote on July 10 on a resolution to extend cross-border aid to northern Syria, amid fears of Russian obstruction to veto it.
The Russian envoy to Syria, Alexander Lavrentiev, said last month that the time has come to stop the cross-border aid mechanism to Syria, without the regime's approval of this mechanism.
Russia aims to obstruct the passage of aid through the liberated areas and to divert the course to cross through the Assad regime, which has great history of punishing areas that opposed it with starvation and siege.