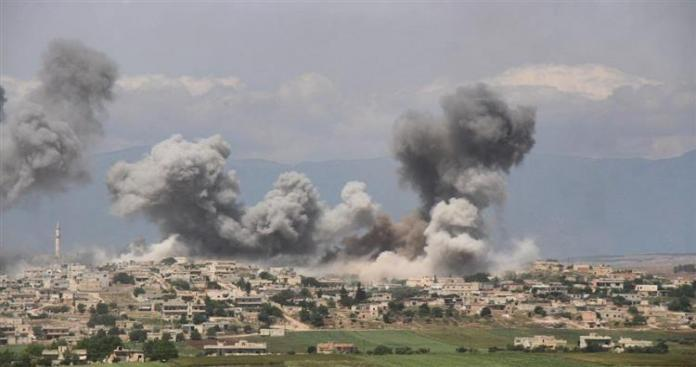 Recently, forces from the Assad regime, Russia and Iran have stepped up bombarding the villages and towns in the countryside of Aleppo and Idlib.
According to local sources, the shelling extended to the towns of Maklabis, Kafr Amma, Kafr Ta'al, Tadil and al-Fawj 111 in the western countryside of Aleppo, in addition to the towns of Benin, al-Ruwaiha, al-Fatirah, Sufuhun and Felifel in the Jabal Al-Zawiya region in the southern countryside of Idlib, without reports of casualties.
Military factions from the Fathul Mubeen operations room had retaliated against the regime's aggression, with rocket launchers, heavy artillery and mortar shells, by targeting the most important sites on the fronts of the southern countryside of Idlib and the western countryside of Aleppo.
A recently published video clip showcased the Fathul Mubeen forces targeting a tower which Assad's forces used to monitor and target roads with guided and anti armor missiles in the countryside of Aleppo.
Since the beginning of this month, the regime and forces allied to them, have intensified their raids and bombing of the liberated areas. Many claim that this could be due to the UN extension of the mechanism for cross-border aid to Syria through the Bab al-Hawa crossing with Turkey, which Russia sought to halt and demanded that all humanitarian aid only be delivered through the borders with the Assad regime.