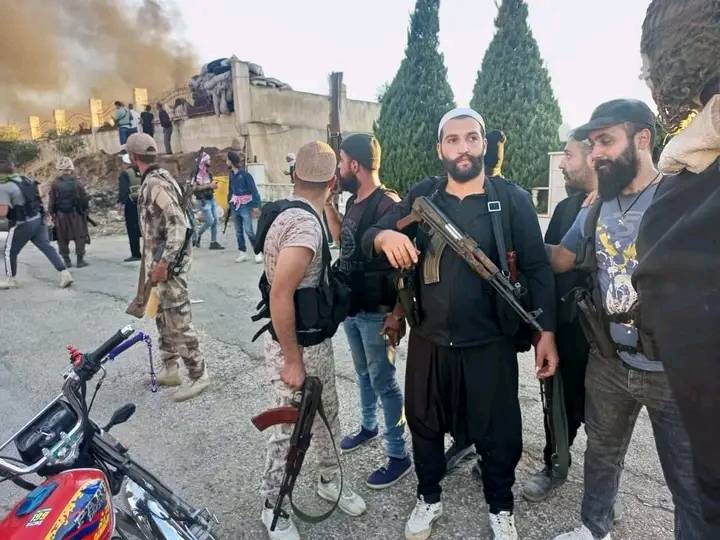 Since morning, the province of as-Suwayda has witnessed nonstop escalation, after groups of the regime forces kidnapped civilians in the city of Shahba and the town of Attil.
Suwayda 24 agency reported that the local "Men of Dignity" movement imposed a siege on the houses of Raji Falhout and his group's members, in the town of Attil. They later began to raid the houses.
According to the agency, a group of the Military Security forces were killed during the clashes in Attil. The number of casualties at Attil were estimated to be six, and four others were killed in the town of Salim.
The Russian Presidency of the Unitarian Druze community made an appeal through loudspeakers in the region of Qanawat, urging the residents to mobilize to support the movement of the "men of dignity" in the town of Attil.
During the past few days, the regime's Raji Fahlout forces have carried out several kidnappings in some areas of as-Suwayda, which the locals did not take lightly and called for freeing the kidnapped individuals, by force if necessary.