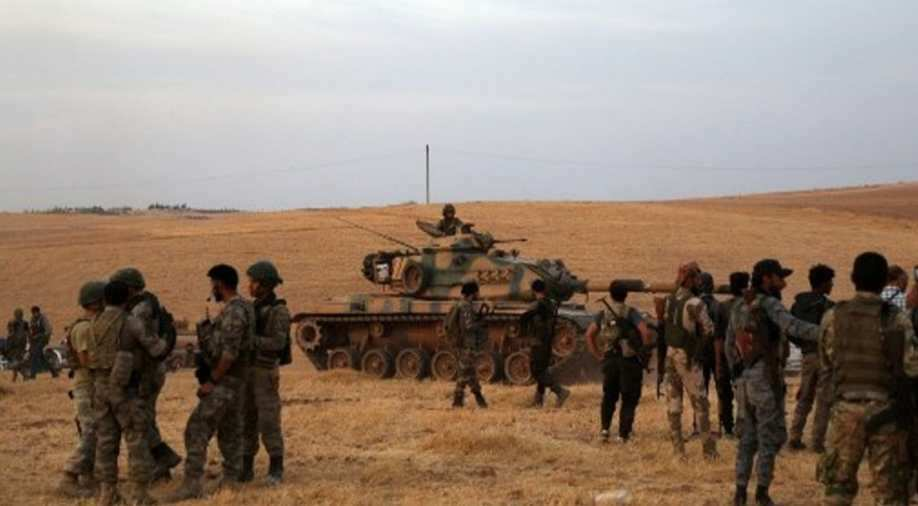 A military base of the Turkish Armed Forces in northern Aleppo countryside was subjected to artillery and missile strikes, which resulted in a number of casualties from their ranks.
Local sources stated that the Turkish army base in Kaljibrin, in Azaz countryside, was intensely bombarded, which led to the killing and injured four Turkish soldiers, who were immediately transferred to Turkey for treatment.
They indicated that the source from where the missiles and artillery were hit was from positions where the regime forces and the SDF are stationed in the northern countryside of Aleppo.
The Turkish forces retaliated by targeting the sites from where the bombardment came in Tal Rifaat, Harbel, Tal Madiq, Umm al-Hosh, al-Khalidiyah and other surrounding villages and towns, with dozens of artillery and missile strikes.
This comes in conjunction with a major escalation in the northern Syrian region, as Turkey prepares to launch military operations against the SDF claiming to complete the "safe zone" project.
Since May, Turkey has been threatening the SDF to commence a military offensive against them and after the tripartite meeting this month between Turkey, Russia and Iran the possibility has edged closer into being a reality.