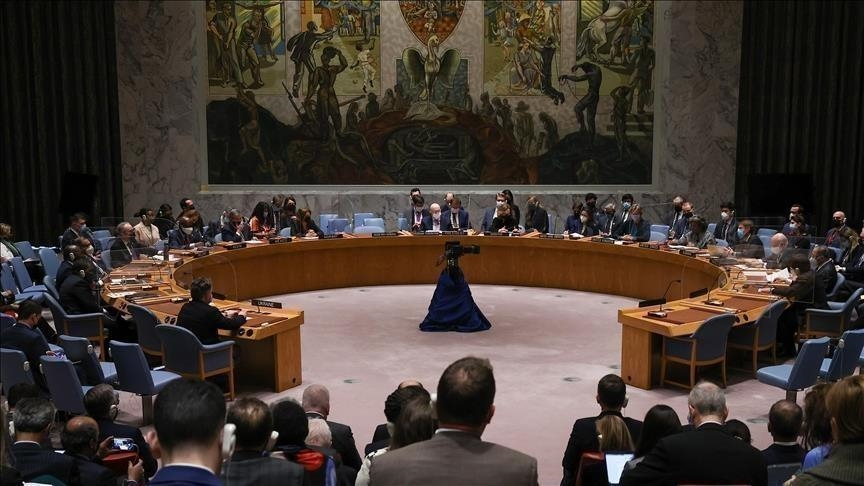 Despite the joy of Eid and all the positives that the festival brings, the issue regarding the closure of the last lifeline for millions has been at the primary concern for the Syrians.
Tonight the UN Security Council will hold an emergency meeting on authorizing the mechanism for transferring aid to Syria through the Bab al-Hawa crossing on the border with Turkey, according to UN diplomatic sources to Anatolia.
The sources claimed that some amendments were made to the joint Irish-Norwegian draft resolution to extend the UN mandate for a year, which Russia vetoed on Friday.
The sources, who preferred not to be named publicly, did not explain the content of the amendments, adding that "it is not known whether these amendments will meet the Russian demands or not".
The previous mandate expired yesterday (July 10), after the Security Council failed to approve its extension, on Friday, due to a Russian veto who insist that the resolution be passed for a 6-month extension only.
Commenting on the issue, Washington's permanent representative to the United Nations, Linda Thomas Greenfield, said: "We worked all weekend with members of the Security Council to find a compromise".
As of midnight Sunday-Monday, no official confirmation was issued by the Brazilian Permanent Mission to the United Nations regarding the convening of the emergency Security Council session on Syria, Monday. The Brazilian delegation holds the rotating presidency of the UN Security Council for the month of July.
The majority of the council's member states, with the exception of Russia and China, have stressed the importance of continuing cross-border humanitarian aid from Turkey to Syria. They have stated that this the only way to preserve the lives of over 4 million people trapped in northwest Syria.