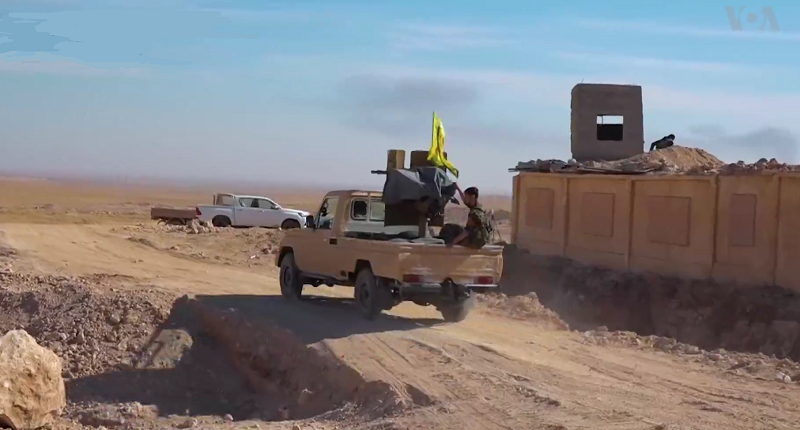 Yesterday, unidentified assailants attacked a patrol of the SDF on the axis of the village of Mazraat al-Salihiya, in the countryside of Raqqa, which is under the their control.
Activists said that the attack led to the killing of a SDF member and wounding another, adding that the SDF had launched a campaign of raids to arrest the youth with the aim of driving them for forced conscription.
The sources explained that a SDF patrol raided the village of al-Shanan in the eastern countryside of Deir Ezzor, and arrested civilians to force them to join military services. They were also, reportedly, looking for wanted individuals on charges of collaborating with the ISIS.
The same day, the SDF were also attacked in the village of Hamar al-Ali in the western countryside of Deir Ezzor, during which dozens of their members were killed and wounded. This prompted them to besiege the village later on and carry out operations to clear the location (from any threats), which apparently caused fear among the children and women there.
The areas under the SDF frequently witness attacks by unknown individuals, who may likely be from ISIS cells remaining in the region. Moreover, the attacks could also be revenge by local tribal figures who are against the SDF.