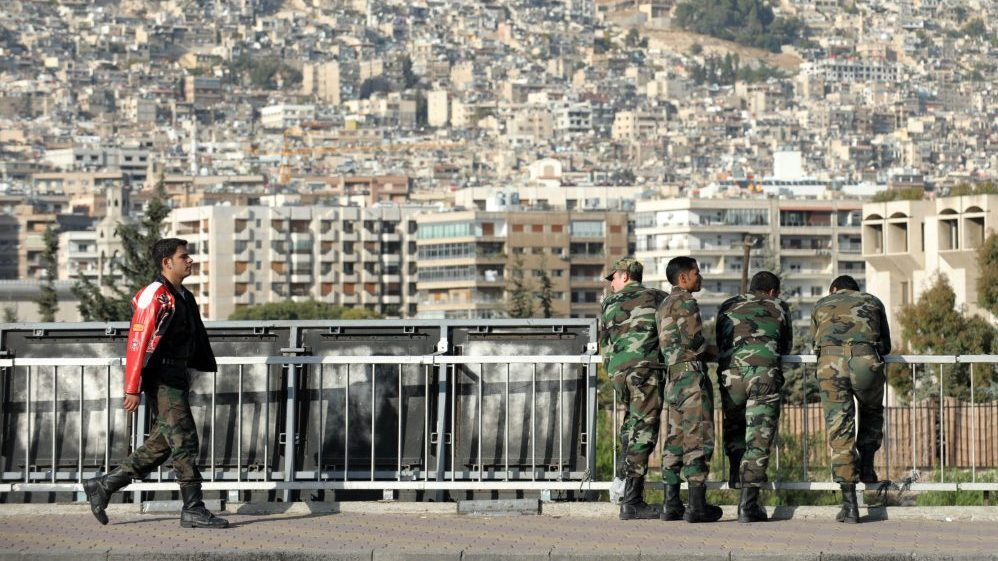 Sout al-Asima agency revealed that the Assad regime conducted a massive campaign of raids and arrests in the countryside of Damascus. The agency said: "Forces affiliated with the State Security Branch carried out a campaign of arrests, targeting six young men from the city of Douma in Eastern Ghouta".
They explained that the patrols raided several houses in the vicinity of the municipal stadium in the "Khalf al-Balad" region, and at the location between the cities of Douma and Harasta.
They added: "The arrested youth were transferred to the branch's headquarters in the city".
Sources claimed that the patrols hit a tight security cordon on the area and prevented passersby from entering or leaving locations where they raided.
The Assad regime launches large-scale security campaigns, very often, with the aim of instilling fear among the people and to prevent them from expressing their opinions or demanding their basic rights.
For years now, the growing catastrophic security and economic conditions in the regime-held areas have even pushed their loyalists to criticize Assad and his regime, demanding changes which they have been promised by the latter.