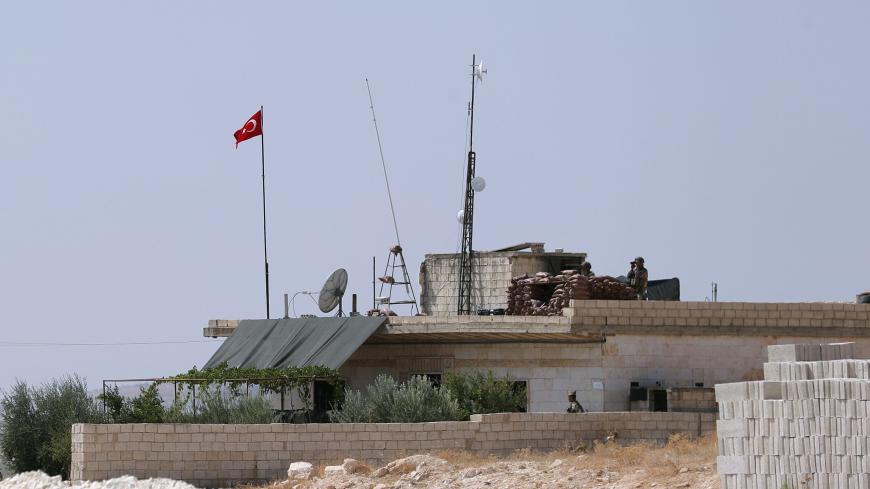 Yesterday, Idlib based al-Askari Media, reported on the recent moves by the Turkish Armed Forces on establishing new military bases across several locations throughout Idlib.
A well-informed source from the military factions stated that the Turkish army in Idlib has established several military points in some of strategic locations inside the liberated areas.
The last of these points was in eastern Idlib, near the village of San, next to Saraqib. Earlier, they also established another military point near the village of al-Qarqur which is on a strategic hill overlooking a large part of the Sahel Ghab.
Moreover, the Turkish army are reportedly still exploring other sites to study the possibility of establishing other bases around the region.
According to the source, "the Turkish army located in Idlib, especially around south of the M4 highway and eastern Idlib countryside, have intensified their efforts in fortifying the parts of the region". They have closed some roads and have introduced new weapons that he cannot disclose at the moment due to the sensitivity of the matter.
The source added: "The time since the ceasefire agreement in 2020 between Turkey and Russia has been enough to understand the reality on the ground and raise the level of coordination to its highest with all the military factions. They also understand the need to establish and amend some important military points and gather sufficient information about the strategy of the enemy and its movements and everything you need in future battles".
Regarding the Turkish military operation against the SDF, he claimed that the possibility of the Turkish army carrying out military operations remains a great possibility due to the SDF continuously targeting the Turkish personnel and bases in northern Syria.
As for Iran's objection to the possible battle, he said that "Only Iran will do everything they can to prevent the expected Turkish operations in the northern countryside of Aleppo. It is possible that their forces will carry out provocative actions in the areas around Idlib, especially in the region of Saraqib to the areas of the Olive Branch in northern Aleppo".