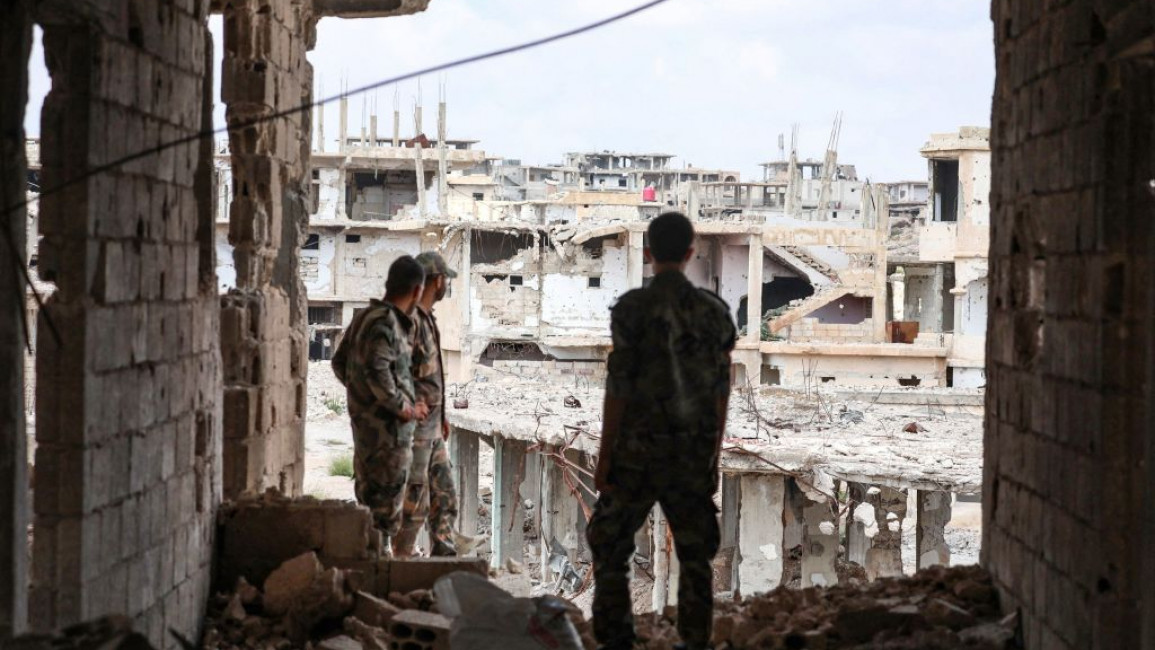 Hostilities between the locals of Daraa and the regime forces intensify, days after the latter have been gathering reinforcements in several parts of the region.
Last night, a local source for the Houran Free League mentioned: "An explosive device targeted a house of a man named Abd al-Ammari, in the town of Alma, east of Daraa. Others members of the house were also killed and wounded in the attack".
The explosion reportedly destroyed the house completely as it collapsed. Locals claimed they did not know who initiated the attack.
A correspondent of Houran Free League report that after the explosion, a joint security patrol of the regime headed from Brigade 52 Mica towards the town of Alma.
Moreover, local opposition reporters said: "Murad Ali Jabr al-Hashish was killed after being shot in the town of Tel Shehab, west of Daraa".
Another source had reported that Muhannad Hayel Nazzal, from the village of Rakham, east of Daraa, was shot to death by the regime forces on Saturday evening while he was near Brigade 52 Mica. He added that Nazzal used to work in the field of agriculture.
Many believe that the Assad regime aims to takeover all of Daraa under its complete-control through these hostilities.
Even though the regime and the opposition made reconciliation agreements since 2018, there have been hundreds of assassinations and clashes from time to time, plunging the region into security turmoil.