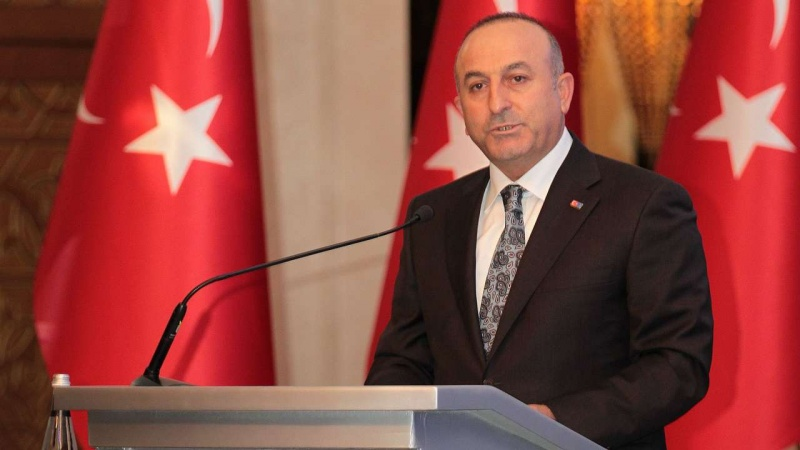 Today, Turkish Foreign Minister Mevlüt Çavuşoğlu said that his country does not plan to meet with officials of the Assad regime in the upcoming Shanghai summit of the SCO Heads of State Council in Samarkand, Uzbekistan. He added that Assad "is not invited to the summit".
However, the Turkish Foreign Minister said: "There is dialogue taking place between the Turkish intelligence services and their counterparts affiliated with the (Assad) regime." He did not reveal what happened during the meetings.
Çavuşoğlu made it clear that his country does not have any preconditions for dialogue with the Assad regime, and that "such dialogues must have a purpose".
Regarding the much anticipated Turkish Operations on the SDF, he mentioned: "The Assad regime is unable to fight the terrorists in Syria, and the operation against the separatist militias is our right, especially since they have already attacked us.
Ankara is determined to carry out military operations in northern Syria at the appropriate time and place, regardless of who supports these terrorists".
On the other hand, Russian Foreign Minister, Lavrov stated today, after a meeting with his Syrian counterpart: "It is possible to return to the Adana Agreement between Syria and Turkey, which was signed by the two sides in 1998. We are waiting for when the Americans will respond to Iran's proposals regarding the Iranian nuclear file".
The Foreign Minister from the Assad regime, Miqdad mentioned: "There are merits that must be made to repair relations with Turkey, and we do not have conditions, but the Turkish occupation must come to an end".
He added: "If we and Turkey decide to reach and agreement, it would mean that there should be no terrorism in Turkey and no terrorism in Syria (as well)".