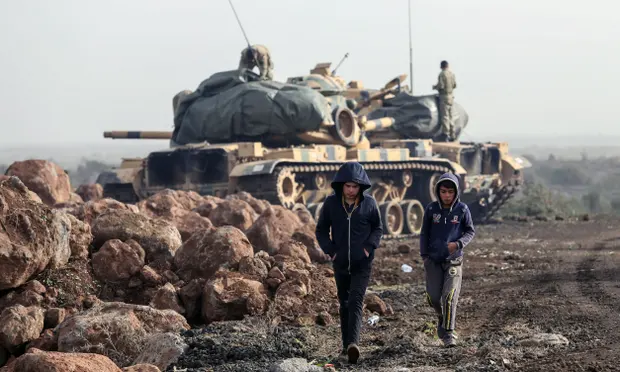 Ahmed Khoja, a member of the General Council of the SDF said that Russia has no issues with the Turkish airstrikes. Khoja said: "Russia is content with the bombardment carried out by Turkey against the our forces in northeastern Syria".
He added: "Despite Russian and Iranian assurances that Turkey will not be allowed to invade our regions, it seems that Russia has allowed Turkey to attack us by air and artillery. The increase in the number of attacks can only come by the Russian President's approval, who has (likely) given the green light to the Turkish President to carry out such attacks".
Khoja confirmed that the Assad regime will not be able launch any offensives or attacks on the areas of North-Eastern Syria which are under their control.
Recently, Turkey has intensified its air and missile strikes on areas under the control of the SDF. This comes simultaneously with the Turkish efforts for rapprochement with the Assad regime.
The Iranian media reported that there have been efforts by Russian President, Vladimir Putin, to organize a meeting between the Turkish President, Erdogan, and Bashar al-Assad in Uzbekistan sometime next month.