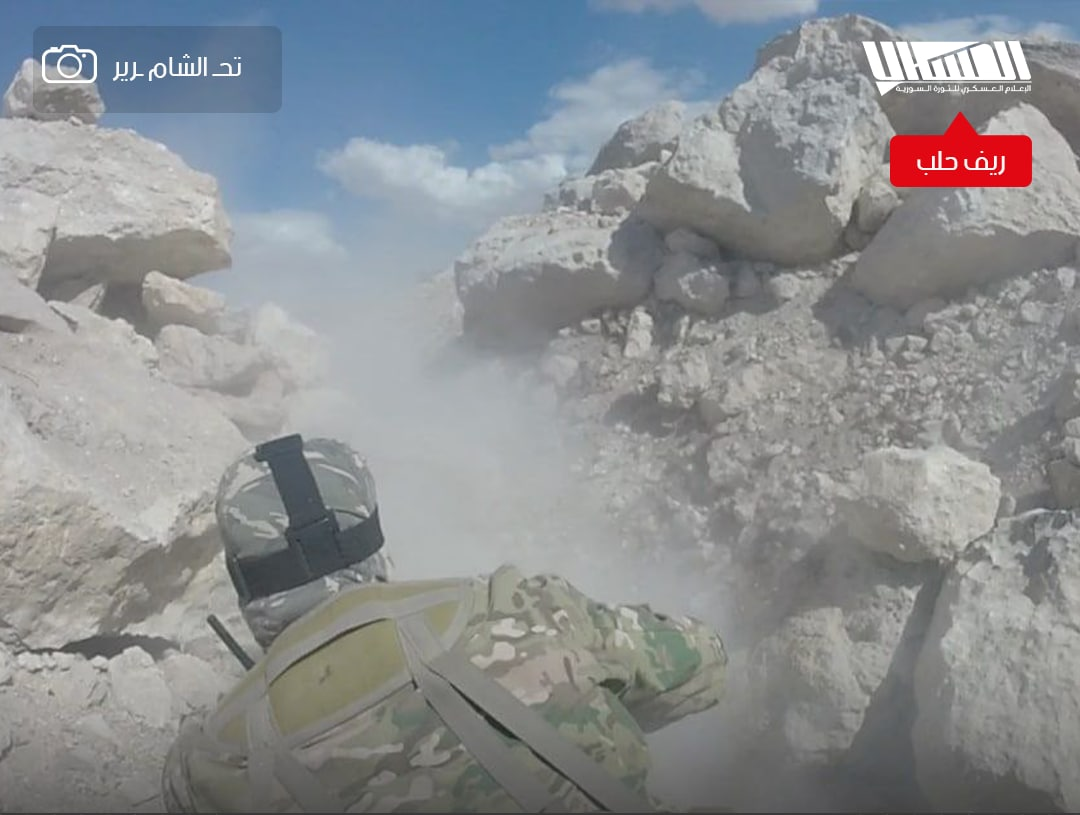 Last night, HTS, the largest faction from the Fathul Mubeen Operations Room, conducted an infiltration assault on a regime military point, west of Aleppo.
Idlib-based Elam Askari (Military Media) quoted a military leader in HTS mentioning that a unit from the Talha bin Obaid Allah Brigade had infiltrated a regime military base in Khirbet Jadraya, in the western countryside of Aleppo.
The military leader added that the operation resulted in killing six regime members, destroyed two military bunkers and seized a number of weapons. The HTS soldiers succeeded in destroying the regime base while returning (back to their bases) safely.
Elam Askari had posted pictures and a video of the operation, showcasing some of the dead from Assad's forces and the weaponry they left behind.
Reportedly, the operation comes within the framework of retaliation to the violations of the regime and Russia against civilian locations across the liberated areas. The latest violation was their bombardment of the town of Maarat al-Naasan and targeting a car carrying civilians with a guided missile in the village of Tadel, west of Aleppo.