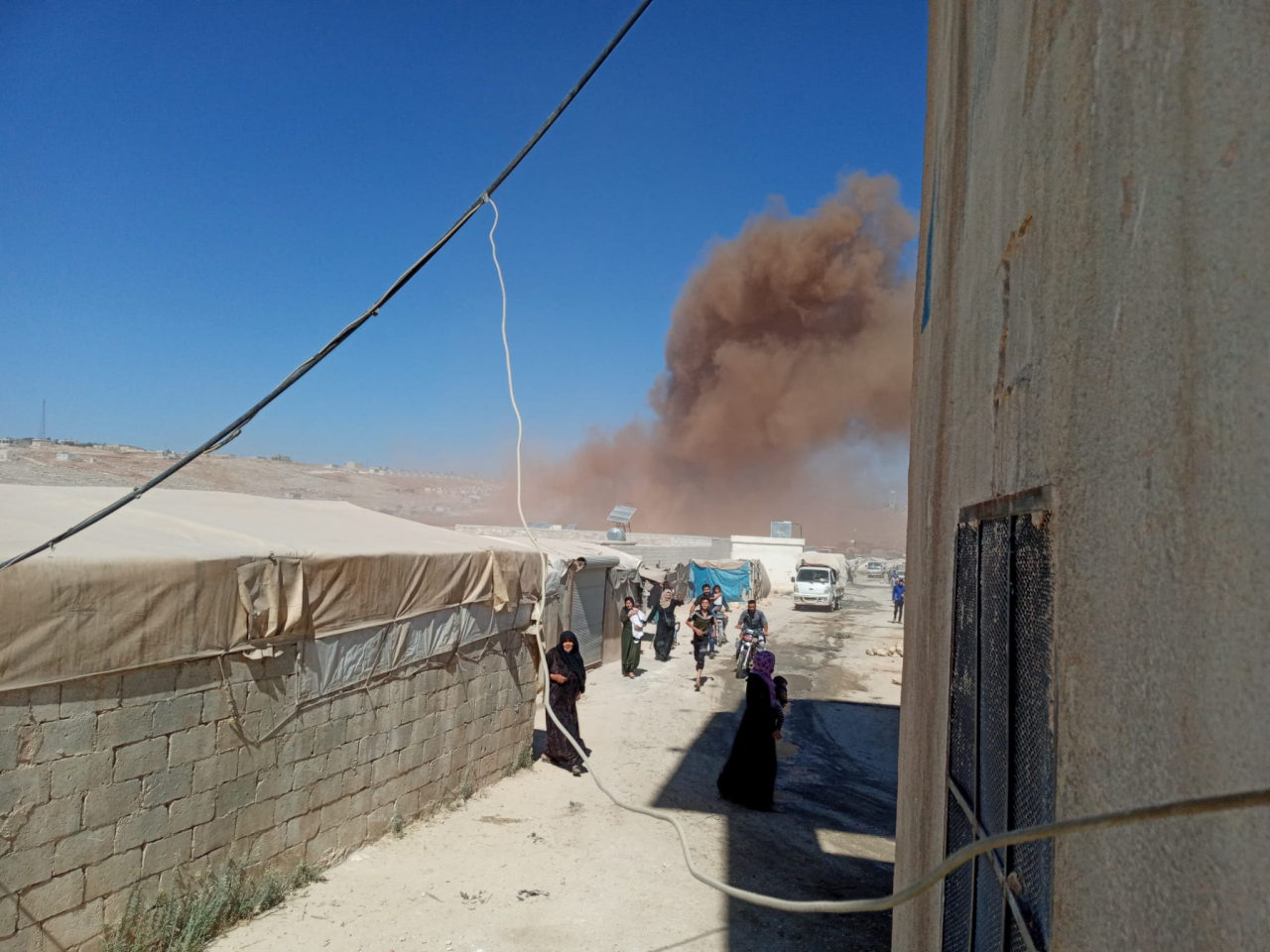 Earlier today, Russian warplanes launched several airstrikes targeting a civilian populated area around the region of Sarmada, in northern Idlib countryside.
A local source reported: "This morning, the Russian occupiers targeted an area teeming with camps for the displaced, near the city of Sarmada."
The raids were focused on the Kalbit region, near the Bab Al-Hawa border crossing with Turkey and the outskirts of the village of al-Bardaqli. These areas are considered as locations where a major part of IDPs reside in horrible conditions in camps.
The source added that prior to the bombing there were intense flights of a Russian reconnaissance aircraft over the northern parts of the liberated areas.
Idlib and its surroundings is subject to the ceasefire agreement signed between Russia and Turkey in March 2020. However, the region is often open to Russian air, as well as artillery bombardment by the Assad regime, where civilian crowded areas are struck from time to time.