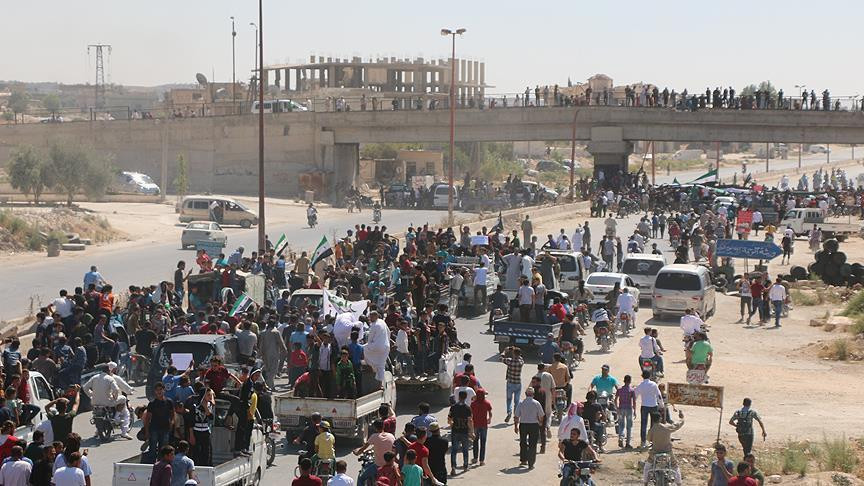 According to the Turkish-based Aram Media Network, work has begun to organize a convoy of immigration from the liberated areas, in northwestern Syria, to Europe, calling it the Convoy of Peace. This is an extension of the Convoy of Light which was announced a few days ago in Turkey .
In an exclusive statement to Aram, one of the organizers of the convoy mentioned: "The idea came unanimously due to consequences of the deteriorating living conditions experienced by the population in the liberated areas of northern Syria."
In addition, statements about a possible normalization of Turkish officials with the Assad regime have greatly unsettled Syrians living in Turkey.
Reportedly, many have been fleeing towards Europe through illegal means. However, at the moment they have understood that immigration should be legal and clear to everyone.
"It should be performed in an orderly and peaceful manner, without any hostilities or pressure towards the hosting nations", according to the organizers.
They stressed that the aim to immigrate is purely humanitarian – noting that most of its participants yearn (for themselves and their children) to go to Europe to live a quiet and peaceful life, away from the bombardment.
Regarding coordinating with the Convoy of Light in Turkey, the organizers said that due to large numbers (40,000 individuals approximately), it became difficult to coordinate with them.
The number of residents immigrating through the Convoy of Peace process reached 10,000 according to the organizers. They expect that the numbers will rise in the coming days.
The convoy is supposed to enter into Turkey through the Bab al-Hawa crossing, north of Idlib.
Nevertheless, no request has been submitted to obtain official approval from the authorities in charge of the crossing.
Moreover, the organizers have appealed to the responsible authorities, countries and organizations concerned with refugee affairs to work to facilitate the convoy's route, in order to achieve its goals and reach Europe.