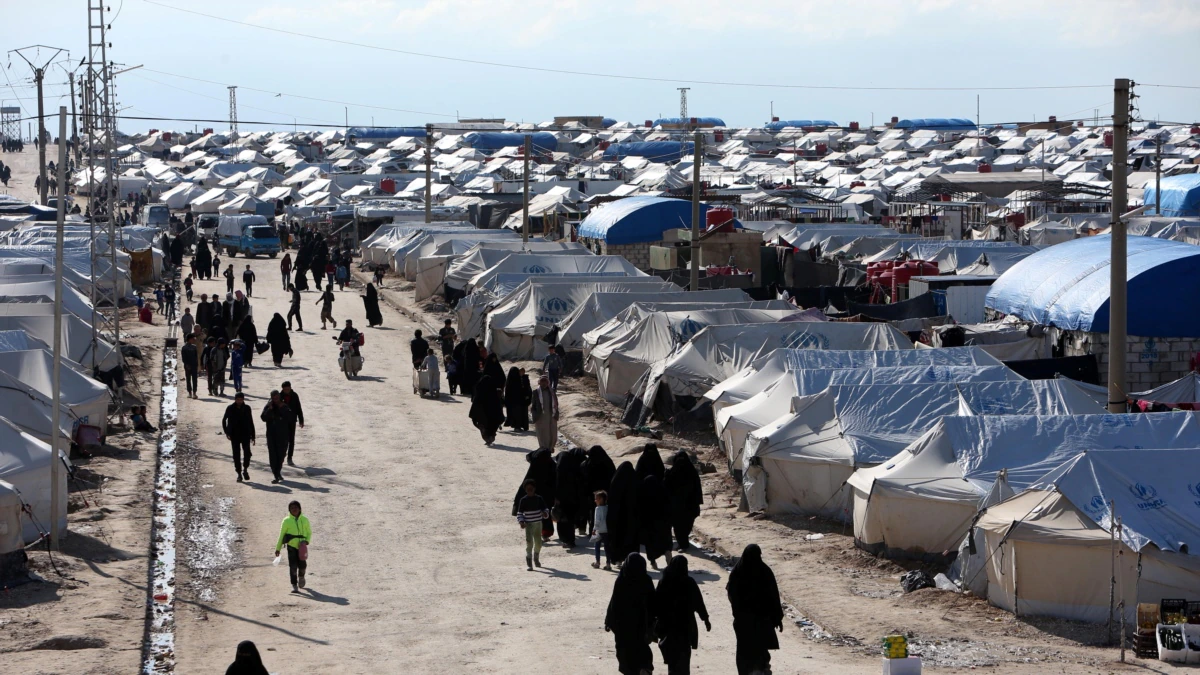 Yesterday, SDF sources reported that the commander of the US Central Force had visited al-Hol camp in northeastern Syria.
The sources mentioned: "The commander of the US Central Command, Lieutenant General Michael Corella, accompanied by commander-in-chief of the SDF, Mazloum Abdi, visited al-Hol camp."
The SDF published a statement in which they said: "Corella was briefed on the security and humanitarian situation around the region (northeastern Syria)".
Corella called on the countries that have nationals in the camp to allow them to return to their homes and integrate them into their societies.
Earlier this month, the SDF had launched a wide-scale security campaign in al-Hol camp where they arrested dozens of individuals, including women, on charges of belonging to or working with ISIS.
For a while now, several human rights organizations have demanded evacuating the families in the camp due to the deteriorating living conditions as well as the violations (by the SDF) against them.
Al-Hol camp was established in the early 1990s under emergency conditions to receive Iraqis seeking safety from conflict. The camp was closed in 2013 when Iraqis either returned or found other durable solutions. In May 2016, the camp was reopened to accommodate Syrians and Iraqis fleeing violence in their countries.
Currently, the population in the camps stands at almost 55,000 individuals, including Syrians, Iraqis and third country nationals.