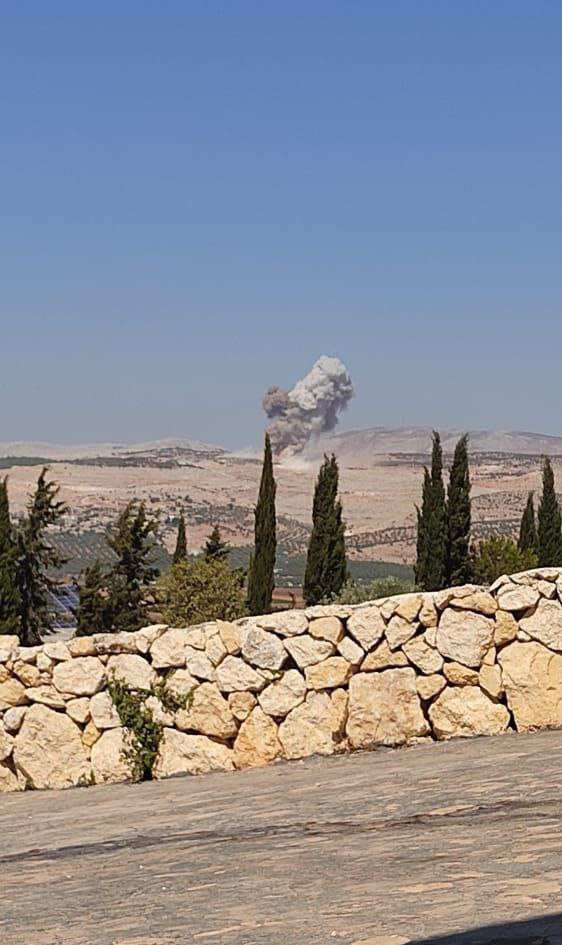 The Syria Civil Defense reported the number of attacks launched by the Assad regime and Russia against civilians in the liberated north this year.
The Civil Defense said: "We have documented over 400 attacks on civilians in northwest Syria by the forces of the Syrian regime, Russia, and militias loyal to them".
"These attacks resulted in killing 91 individuals, including 32 children and 11 women, and injuring 212, including 73 children and 27 women".
On Thursday, Russian warplanes launched several air raids on the countryside of Idlib, killing 12 civilians and wounding dozens.
The military factions from the Fathul Mubeen Operations Room had struck several sites of the regime forces with heavy artillery, missiles and rockets in retaliation for the massacre on Thursday.
Since August Russia has frequently conducted airstrikes on various locations throughout the liberated areas. Many believe that this could be "their way of expressing anger or disappointment" for their losses suffered in Ukraine.
Moreover, Russia, the Assad regime and Iran are well-known to deliberately target locations where there are civilians on an continuous basis using the excuse of "targeting militants".