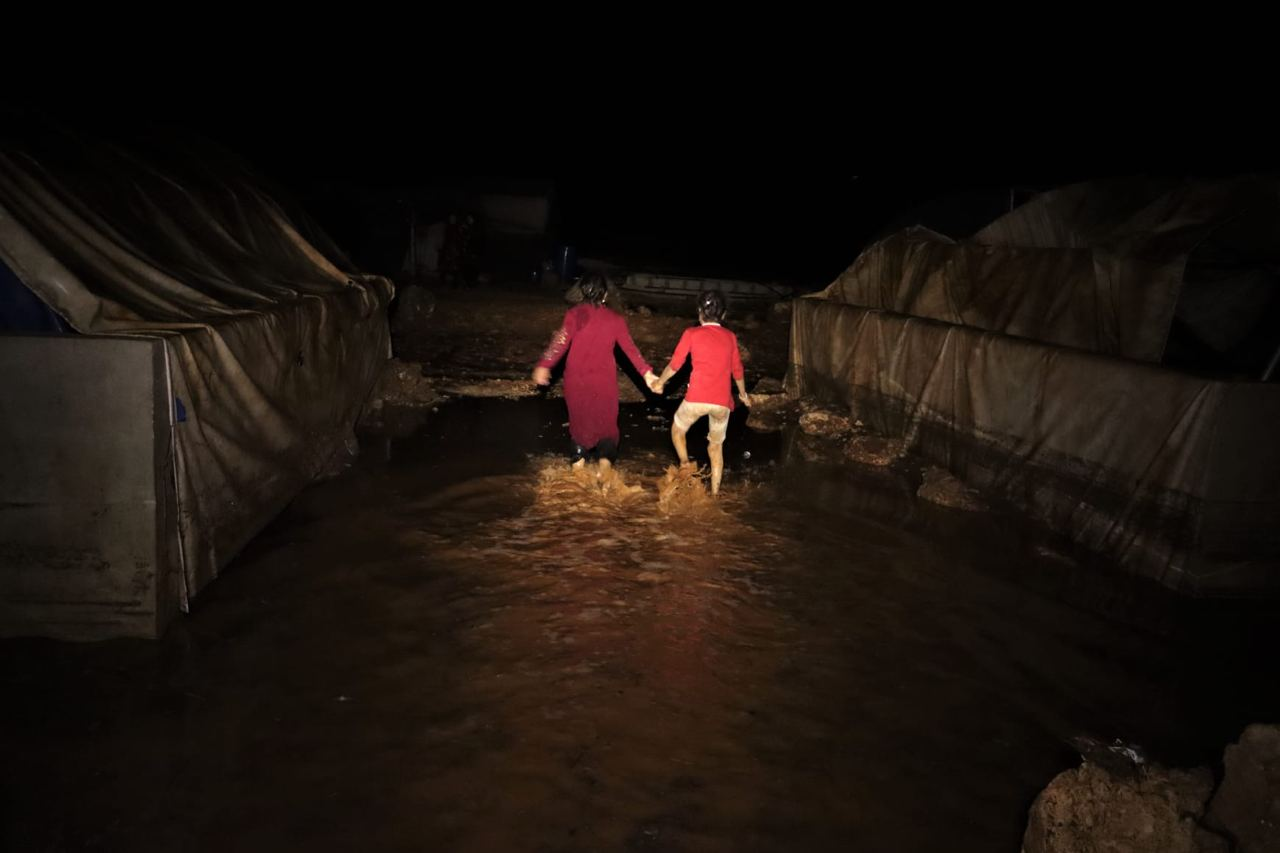 Recent rainstorms and floods that struck Idlib and its surroundings have damaged several IDP camps very severely.
The Syria Civil Defense, White Helmets in Idlib, stated that the heavy rainfall caused great damage to seventy-five tents in the Wadi Hajj Khaled camp, west of Idlib. The camp is inhabited by IDPs from Abu al-Duhur, eastern Idlib countryside, and some from the areas of the southern countryside of Aleppo.
Moreover, the Idlib-Sahel al-Rouj road was cut off due to torrents and flooding, and government agencies and civil defense teams were seen working to solve the situation.
Many regions of Idlib are inhabited by millions of IDPs from all over Syria, and their camps suffer the most from the difficult conditions of winter.
The Syria Response Coordinator Team called on external and internal organizations to double their support for the displaced in northwest Syria and to urgently secure their needs to face the upcoming winter
The team stated a noticeable increase in the number of camps, reaching 1,633 camps, inhabited by more than 1.8 million IDPs.
The United Nations has already issued warnings that winter this year would be harsh for Syrian refugees.
Since this year, international organizations, led by the UN, have reduced their humanitarian support for Syria after focusing most of their efforts on Ukraine.