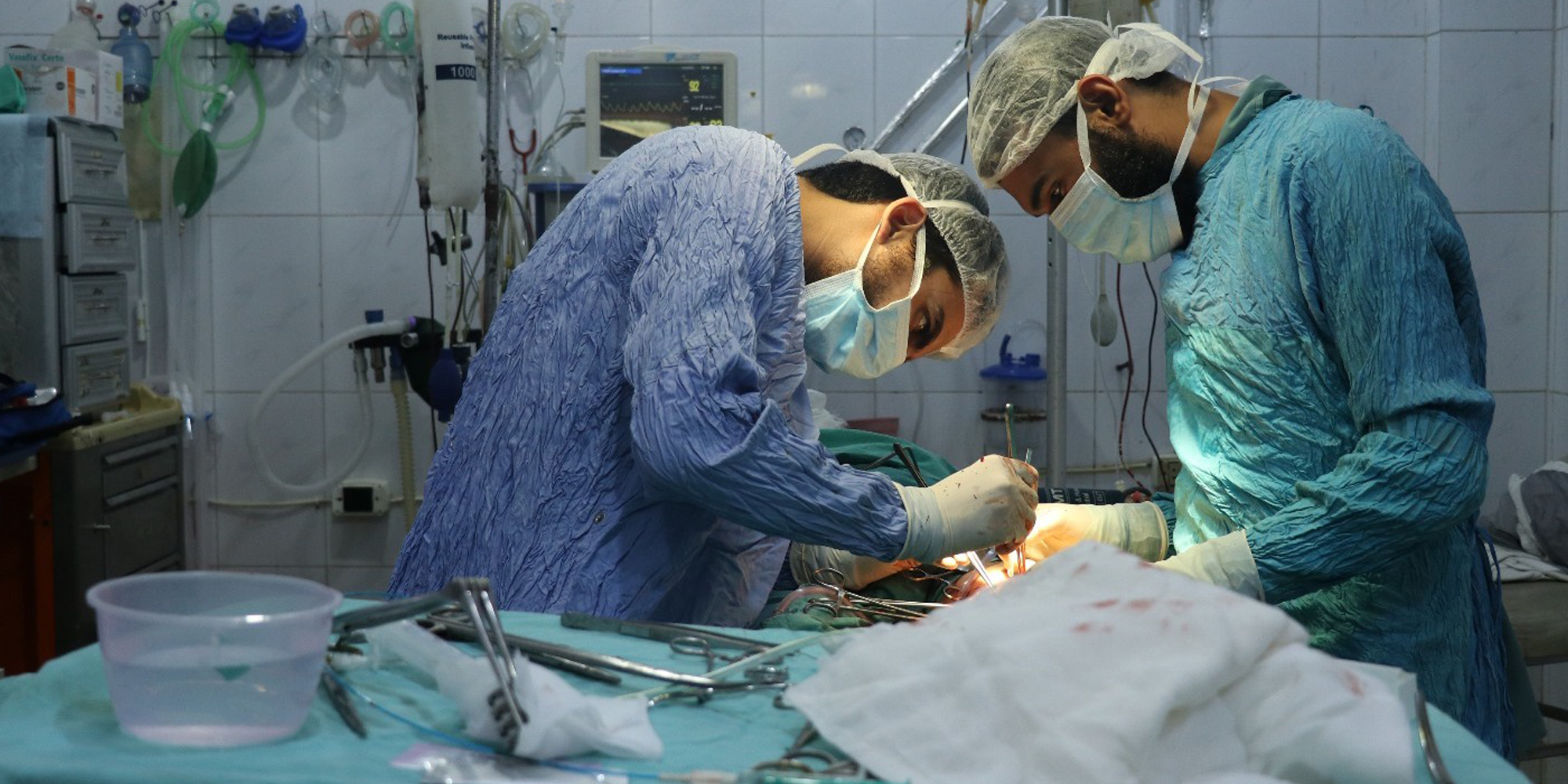 In an article posted by Idlib-based news agency, Anba Sham, the Ministry of Heath from the Syrian Salvation government spoke of the great challenges the medical sector faces and how they are tackling them.
With respect to the obstacles they face, the ministry mentioned: "Many of the medical centers have been rendered out of service after the criminal regime deliberately targeted them."
According to the ministry: "Before the formation of the Syrian Salvation Government, the medical sector witnessed a state of chaos and disorganization, which was seen by the work of unspecialized and unqualified individuals. The SSG has taken upon itself to manage, organize and control the medical sector to improve it even with limited support."
The SSG stated that they began regulating the work of all medical personnel and obliged them to obtain licenses to practice the profession, eventually preventing anyone without a medical qualification from working in the field.
Regarding pharmacies, they said that they considered this a vital sector and paid great attention to it by organizing and granting the necessary licenses to individuals qualified to practice the profession, making sure the correct medication is given to the patients as well as controlling and standardizing their prices.
With regards to drug laboratories, the article mentioned that the Directorate of Drug Control and Pharmaceutical Affairs in the Ministry continues its work through observation tours that it conducts periodically on pharmacies and drug warehouses.
"The Ministry has licensed 21 private hospitals, and has given special importance to the issue of medical complaints related to the work of hospitals," the ministry said.
Recently, the Ministry of Health began organizing the work of private centers, such as dentistry, optics, radiography, physical therapy centers, limbs, as well as traditional Arabic medicine, known as alternative medicine.